CAPTAIN KIM OF THE USS RHODE ISLAND - "IF I LET YOU GO BACK IN TIME, YOU PROMISE NOT TO SCREW THINGS UP WHERE I MIGHT END UP BEING DEMOTED IN THAT TIMELINE?" HAHA

CAPTAIN KIM OF THE 'NIGHTINGALE': HEY GUY, I'LL NEED TO DO THIS MYSELF HAHA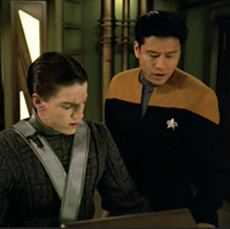 ASHES TO ASHES CLIP: "WHEN HARRY 'RE-MET' LINDSEY" HAHA

VALENTINE'S DAY TREAT - "FAVORITE SON" GUEST INTERVIEWS

A VIDEO CLIP FROM "REVULSION": LET'S COPULATE HAHA

A VIDEO CLIP FROM "FAVORITE SON"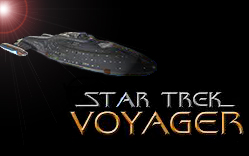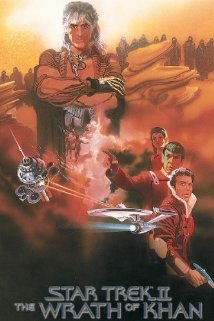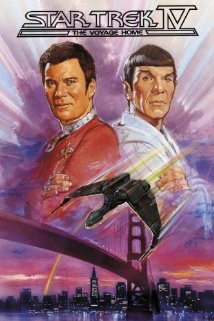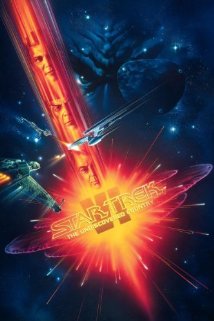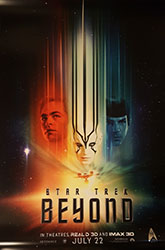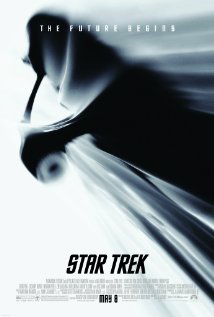 THOUGHTS:

09/19/2023:
Speaking of Ethan Phillips, I was watching "Benson" reruns awhile ago. I forgot how hilarious Benson was - sarcastic / witty, always making fun of the other characters. Especially Kraus haha.

The height discrepancy of Ethan and the other actors is apparent in this show. When he's Neelix, I guess all that head make-up made him look taller.


---

09/04/2023: Post-Voyager Podcast Life
If they continue to have new interviews, I'll stick around for sure. I think most Voyager fans wouldn't mind listening in on DS9 episodes. For nostalgia's sake at least (since I did listen to the early podcast years with the late Aron Eisenberg - who was hilarious to begin with, roasting the crap out of episodes haha).

My ultimate wish or hope would be a future project (fan-funded or otherwise) of the entire Voyager crew in a "What Are They Doing Now" type of show or episode. Might not be realistic at this point, but unless the entire hollywood industry collapses (considering how miserable it is, I wouldn't mind) - it probably would not happen (unless there is enough fan clamoring or fan-fare for it).


---

08/14/2023: The "End"
Part II was action-packed, but not very credible. Your Future Self meeting your Past Self, and having a casual conversation is certainly a Science Fiction concoction that would be even more impossible than time travel itself. It would be a paradox that would end the universe as we know it - the "Back To The Future" type of paradox haha.

The ending was a disappointment - they finally get home, and all they get - "Welcome Home", and the show ends. There should have been a substantial scene back in the future where everything is back to where it was and more - who knows, Mr. Kim is now an Admiral married to a humanized Borg Queen haha. Ok - I didn't think that the Borg Queen was in a relationship with Harry Kim, but perhaps it was joke.

What's next? Again - I might keep this web page around for any updates I might find interesting. Otherwise - it is the end for me.


---

08/08/2023: "Endgame" Thus 'Ends' The Delta Flyers Podcast
"Endgame, Part I". Notable observations:

*The only thing that made sense in this first part, was Captain Kim of the USS Rhode Island. Should have happened way earlier.
* The extremely inconsistent, and highly exaggerated age makeup of the future characters was awful. They made Kim look like he was 80 years old, as well as some others.
* Making Tom Paris look like Biff Tannen in the new 1985 timeline in "Back To The Future" was hilarious. There was an obvious resemblance there. And yes, Biff - "I Actually See The Resemblance" hahaha.
* The bridge crew ducking when the borg ship flew over. A WTH moment hahaha. C'mon - you already have a roof over your head. No need to duck - who the hell wrote that into the script ?!
* Time travel is a plot device used to make a show or film exciting. I'm sure the producers wanted to make this Series Finale spectacular, exciting and going out with a bang. They achieved that.

The announcement of doing a DS9 podcast does not really interest me, as I never really watched that show. Something about a stationary space station being the center of a show has never been an exciting idea or proposition. Still - since the late Aron Eisenberg and Garrett R Wang initially began their podcast project with "The Alpha Quandrant", they were reviewing DS9 episodes initially. Who knows - perhaps I'll drop in a listen a few times.I'll probably check in with updates now and then, in case. It only makes sense that they have DS9 actors commenting as well, since they were on the show. I'll still keep this fan page around.


---

07/24/2023: Neelix's "Voyage Home"
"Homestead" was the farewell episode of Neelix - but he'll reappear in the series finale only 1 episode later haha. Might as well skip that one, and directly go to "End game". What a send-off, with Neelix being the hero and finding a new home (apparently, there are still Talaxians scattered across the universe). It was nice to have Ethan Phillips give his thoughts one last time.

Speaking of Neelix - how many job titles did he accrue? Godfather, Ambassador, Ship's Cook, Trade Negotiator, Morale Officer, Mail Carrier, etc. hahaha.


---

07/03/2023:
What a treat indeed - more of a gem as well, having Bob Picardo share his wit and insights into a Doctor-focused episode. Alright - let's play into his vanity haha. "Author, Author" and "Living Witness" were my favorites, although that episode where the Doctor was trying to sing for an alien race in a clown suit was hilarious.

I agree - what would have given the episode a higher rating was getting rid of Lt. Marseille's moustache haha. The moustache had a life of its own - it made Robbie overact, and it made him look like a complete B-Movie Sleazeball hahaha. If anything, the moustache was meant for comedic effect.

I think Voyager fans already know about the "playful banter" between cast members (regular trek fans probably don't). From what I've been hearing, it was a fun set to be on in between takes.

Final thought - you can catch Bob Picardo in his early years, in quite a few '80's shows or movies. At one time, I randomly flipped a channel and there he was - in some campy '80s show or movie. Have no idea what they were.


---

05/24/2023:
"Prophecy" played out like a bad sitcom episode - hilarious scenes nevertheless. "The New Odd Couple: Tuvok And Neelix As Roomies" spinoff hahaha. That would certainly be hilarious.

Podcast quote of the day: Harry traumatized, Neelix satisfied haha. Traumatized - that's me in a nutshell. Traumatized finding out that Neelix aka Ethan Phillips was on "Benson" haha. Looked and sounded the same - only with less wrinkles and more hair back then haha.


---

05/09/2023:
Serious episodes are few and far between in Voyager. There might be exciting ones, strictly funny / silly ones, etc. But serious, controversial episodes are rare. "Lineage" tops them all in my opinion. It is probably the most relatable with a very relevant, real topic.

*This is an episode worth multiple listenings. "Lineage" was loaded in heavy subject matter - past trauma, racial issues, feeling ashamed / self-hatred for how you look, medical / physical alteration procedures (C'mon - cosmetic or plastic surgeries happen in Korean culture unfortunately). Being "Klingon" or "part-Klingon" is metaphoric - it is exactly like being a minority race in real life. Especially if you're Asian. Garrett knows it all too well. Bobby Lee probably knows it all too well haha. And so do I. Although I was fortunate enough never to have experienced extreme bullying, I was teased / ignored. Asian Guys go through that. Having self-esteem is probably the most important aspect of a person in shaping their lives positively.

With this very deep episode, there had to be humorous or light moments. For sure, Robbie - I'll make sure to blurt out "Hey - Take It Easy!" next time hahaha. Also - we find out Harry Kim snores, sleeps on lumpy pillows and keeps his quarters like a sauna haha.


---

04/18/2023:
"Nightingale" - I was waiting for this one. It is one of my favorites, to each their own I guess. I enjoyed the story, the visuals and the directing. It showcased Mr. Kim's heroism and command abilities, as well as his newbiness at the start (micro-managing haha). Of course there can't be any meaningful character development in any 1 episode - not enough time. They say you shouldn't even bother if you can't do it - but I'll take it. I actually found the Icheb infatuation side story quite humorous - when did anything in this show make any sense to begin with. It's all about humor now.

There really is no other episodes in this final season to look forward to after this - other than perhaps, Author Author and Endgame. I felt that the final two seasons of Voyager tanked. This web page of mine is up in the air as well, after the Delta Flyers podcast finishes once it is over. I might keep it or remove it, depending on future news or what the dynamic duo decide to do in terms of keeping fans in it. It is similar to the "Cobra Kai" fan page.

Other notables: RIP to the patreon patron. It is always sad to hear that kind of story. And who knows - Garrett's career might have taken off had he met with Cameron Crowe for that film haha. Or - perhaps Mr. Crowe just wanted to meet him and nothing else. There were no guarantees.


---

03/06/2023:
"Imperfections" is not even close to "perfect". It's actually the opposite - a complete mess. Again, I agree with Robbie.

The only notables - the actors lookin' tanned during filming haha. What - did they just come off a Caribbean cruise? Also - Janeway fidgeting or lookin' distracted during a scene, as if the person forgot that filming for the scene began haha.


---

02/13/2023:
I guess this is the scene where Tom gets zapped by the alien anomaly, and others were more concerned about the hologram destabilizing than Tom writhing in anguish hahaha.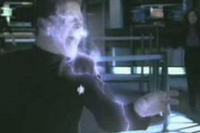 "The Haunting Of Deck Twelve" was a nice ghost story. Most likely a Halloween episode.


---

01/30/2023:
I enjoyed "Fury" - although they might have damaged Kes' reputation as a character portraying her as a "villain"-type, the story as well as her return was enough to enjoy the episode as part of my favorites.

Kes was also villainous in "Warlord", but I guess that doesn't count since Kes was possessed.

Yeah - I think most of us would trust auto-piloting than Paris' skills haha.

ARCHIVED ENTRIES

---
THE ART OF VAPORIZING RSG'S MUHAHA
1. Assemble a group or party of RSG's in getting ready to beam to planet or to investigate an intruder on board starship




2. The group splits up and investigates on planet or on board starship




3. Watch as all of a sudden each RSG get vaporized by unseen entity




4. ....or a gaseous cloud or entity rendering them lifeless




5. ....or when the RSG's react impulsively and get vaporized as a result




....WELL THERE YOU HAVE IT. THE UNTIMELY DEMISE OF THE RSGs. BUT THEN AGAIN, THAT IS THEIR PURPOSE ANYWAY MUHAHA.



FAVORITE TREK TECHNOLOGY
Although the transporter, phaser, and the tricorder are the usual Trek technology that fans know about, here are some of my favorites:

Replicators: Instead of having to prepare a meal or going out to get something to eat, who wouldn't want a scrumptious burger or a meal appear instantly right in front of them. It's a neat piece of technology for sure.

The Holodeck: This is something that sure keeps the crew preoccupied for enjoyment when not on duty, and it sure passes the time away. Although everything created is in holographic form, a person better watch out if the safety protocols are not on heheh.

Astrometrics: Utilized for stellar cartography and other celestial observations and analysis, this is sort of like a jacked up observatory or planetarium with holographic dimensions and much more advanced technology. As an Astronomy enthusiast, I'd certainly wouldn't mind spending time here....if it were real of course. An updated lab was designed by Kim on board Voyager; with some collaboration thanks to borg efficiency.

Mobile Emitter: A mobile device that allows a hologram or a holographic person to go places and enter areas outside the confines of their activation place. They can also be stored in it.


RESOURCES/MULTIMEDIA:


TREK MOMENTS IN FILM
"Khaaaaaaan!!!" muhaha -Star Trek II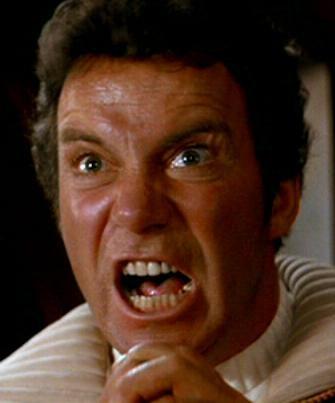 "Don't trust them. Don't believe them" -Kirk in Star Trek VI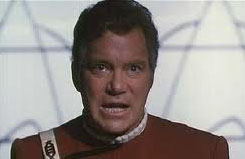 "Back in the '60s, he was part of the free speech movement. I think he did too much 'LDS''...-Kirk referring to Spock in Star Trek IV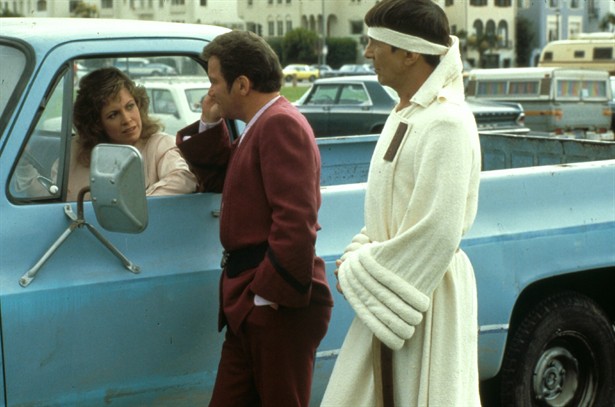 Captain Sulu of USS Excelsior to the rescue.....-Star Trek VI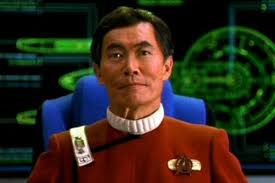 "Keyboard? How quaint!"...as complex formulas all of a sudden appear on an old MacIntosh with the 'miracle worker's' magic hands muhaha -Star Trek IV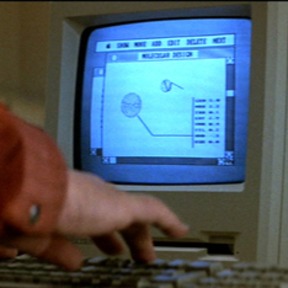 "Lily in Star Trek: First Contact. She has her moments:
"It's my first ray gun....", "....sounds Swedish/definitely not Swedish", and her first encounter with Data when she faints after Data remains unfazed from the bullets, to which he then responds, 'Greetings' muhaha"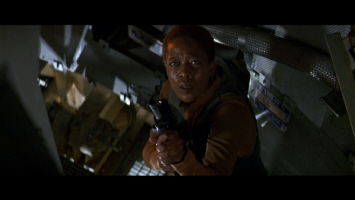 FAVORITE VOYAGER EPISODES:
(no particular order)

Year of Hell, Parts 1 & 2
Non Sequitur
Flashback
Timeless
Living Witness
Prime Factors
The Disease
Favorite Son
Pathfinder
Virtuoso
Shattered
Lineage
Tuvix
Blink of an Eye
Riddles
Nightingale
Fury
Author, Author
Demon
Warhead
Before and After
Endgame, Parts 1 & 2

FAVORITE TOS EPISODES:

Season 1:
The Corbomite Maneuver
Shore Leave
Tomorrow Is Yesterday
The Galileo Seven
The Return Of The Archons
Space Seed
This Side Of Paradise
Balance Of Terror
Errand Of Mercy
The Naked Time

Season 2:
Mirror, Mirror
The Doomsday Machine
Catspaw

Season 3:
The Tholian Web
That Which Survives
Let That Be Your Last Battlefield
Day Of The Dove
And The Children Shall Lead
Whom Gods Destroy