Who is Ricky Berwick? He is one of the more interesting and hilarious personalities on social media. He is active in new content and uploads, as well as being a presence around other's tweets. So beware! heh. I found that I was liking quite a few of his videos or skits, and he has tons more that I have not gotten to. This fan page is dedicated to his hilarity and what others might consider...gross humor.



MY TOP TEN PLAYLIST OF RICKY'S MOST HILARIOUS VIDEOS (Links To Ricky's Youtube)

Too damn difficult to select - too many hilarious ones. However, I'll end up creating a Youtube Playlist first. In the meantime, enjoy this Pic of the Day:

VIDEO OF THE DAY: "IT'S-A ME, JAMES!" RICKY BERWICK FINDS A BETTER ACTOR TO PLAY MARIO HAHAHA



Get Yer Hand Up Ricky Berwick's Ass - New Puppets


https://www.ownaj.com/collections/ricky-berwick



Cripple Fresh - New Ricky Berwick Merch or Apparel


https://merch.rickyberwick.com/



Get The Greeting That You Deserve At Ricky's Cameo!:


https://www.cameo.com/rickyberwick



Ricky Berwick's Merch:


https://teespring.com/stores/crippled-card-store



Congrats On Youtooz Action Figure...or Doll?


https://youtooz.com/products/ricky-berwick





RICKY BERWICK CAMEO VIDEO OF THE DAY:
DAMN, JT - YOU'RE FAT, SHE'S FAT, YOU'RE ALL FAT HAHA



MORE CAMEO FAVS (click): Archived Ricky Berwick Cameo Greetings


THOUGHTS / TIDBITS

10/17/21:

Well, Berwick 3:17 says - "I'll Kick Yer Ass If You Don't Like My Humor" hahaha

10/16/21:

I would actually pay to watch a "Spider-Man" or a "Spider-Rat" movie with Ricky Berwick as The Cripp Dock. Or Doctor Crippled. Hahahah.

10/14/21:

Just call Ricky Berwick "The CGI Guru" Guy hahaha. If there is a new F/X movie, hire this guy! F/X 3: The CGI Guru Guy.

09/30/21:

Gotta love Ricky Berwick's eating technique hahaha:



09/29/21:

A beached whale sighting at a McDonald's hahaha. Going into labor no less. I'm never going to eat at McDonald's ever again hahaha. It appears that Ricky Berwick looks more busy trying to figure out what value meal is worth getting haha.

09/27/21:

Congrats on meeting "the one" haha. Don't let the HFC find out however - she'll probably try to sit on your match hahaha.

09/26/21:

Dammit, Ricky - give this guy a place on the wall haha. I mean, look at him. Look at him haha. He already makes a fine Mario.




09/25/21: The New Ricky Bor-wick

Are these guys the same guys?? hahaha. Either way, Ricky's people. Hahahaha.

09/22/21:

First, it was Sony's RetardStation. Now, it's Autistic Child Area. Goddammit - Ricky Berwick was just trying to enjoy nature hahaha. Sheeit - society has it out for Ricky Berwick or the crippled-kind apparently haha.

09/11/21: Get Yer New Ricky Berwick Merch!

Gotta get these: The "Ricky Berwick Face Mask" and "Cookie Out Of My Asscrack" Mug hahaha: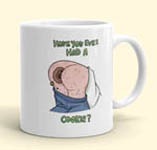 09/10/21: Amazon Employee Ricky Berwick Gets Called Out By Jeffy haha

"Get yer Cripple-Ass back to work!!!" hahaha. It's common knowledge by now (or should be) that Amazon employs slave labor in their facilities.

08/30/21: The New Face For Meta PC! hahaha

Check out this billboard - it appears that Ricky Berwick is the official face for Meta PC haha: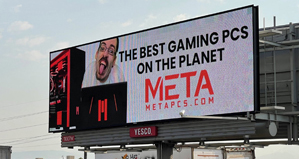 Archived Thoughts & Tidbits
FAVORITE FAN ART / PHOTO-OP / MULTIMEDIA
DAMN, RICKY - YOU LOOK. POSSESSED. OR SOMETHING HAHAHA
FOR POSTERITY - "RICKY'S PEOPLE" HAHAHA
FOR POSTERITY - THE "M'LUV" GUY GRABBIN' HIS CROTCH HAHAHA

'RICKY' AND MORTY - MAKE IT HAPPEN!

WHAT A SKETCH

GET 'UP CLOSE AND PERSONAL', WITH RICKY BERWICK'S NOSE HAIRS? HAHA

JUST CALL HIM "BIG POPPA RICKY BERWICK",
THE BIG BAD PUSSY DADDEH HAHAH

G.I. RICKY - FOR ALL YOUR LAW & ORDER NEEDS
THE MONA RICKY - ACTUALLY, BETTER THAN THE MONA LISA HAHA

AN HONORARY SIMPSON - EATING BART'S SHORTS NO LESS HAHA
RICKY BERWICK OR STEPHEN HAWKING? EITHER WAY, THE WHEELCHAIR GUY HAHA
HERE'S A KISS FOR YA, HFC! PUCKER UP HAHA

MAKE AMERICA FUNNY AGAIN MUHAHA



IMMORTALIZED AT COMICCON '19 - BY "RICK AND MORTY" ARTIST
PERHAPS A FUTURE GUEST CHARACTER? HAHA
From Barcina's Twitter: Graffiti Art of Ricky.
Put Them Faculty Bathrooms To Good Use..heh

A Drawing from a fan named Jake
(I think - can't make out the signature)
But quite the resemblance heh
Feed Me, Seymour! 'Ricky' Shop of Horrors heheh
BUDDY BANDS OR FRIENDSHIP BRACELETS FOR THESE GUYS? MUHAHA
RICKY IS CERTAINLY "A SHARP-DRESSED MAN" MUHAHA
RICKY, YOU FINE CHAA-HP...MIGHT YOU BE RELATED TO THAT POPPINS LADY? MUHAHA







THIS IS ONE DEVOTED FAN...
SMELL RICKY'S FEET - OH HELL YEAH HEHEH
YEAH, FUCK YOU IRON MAN! CANADIAN PRIDE INDEED HEHEH
THE "HOW TO" RICKY BERWICK MEDIA (PICS, VIDS, ETC)
HOW TO DRAW A RICKY BERWICK - JUST FOLLOW THESE STEPS HEHEH