FAVORITE DRAMAS (No Particular Order)

Hush
Navillera
Item
My Mister
The Sound Of Magic
My Liberation Notes "Haebang"
Taxi Driver
Bad And Crazy
Vincenzo
On The Verge Of Insanity
Forecasting Love And Weather
Happiness
"Ohjingoh" Game
Stranger S1
Monthly Magazine Home
Voice S1
Signal
Uncle (Sahmchun)
Prison Playbook
Ghost Doctor
Bring It On, Ghost!
Strangers From Hell
My Country: The New Age
Live Up To Your Name
Tunnel
Kairos
My Dangerous Wife
Bad Guys
Beyond Evil
Hospital Playlist
Shall We Have A Cup Of Coffee?
Because This Is My First Life
Romance Is A Bonus Book
A Korean Odyssey
Was It Love?
Hi Bye Mamma!
Daebok Realty: Sell Your Haunted House
Police University
Live
Soundtrack #1
The Killer's Shopping List
Welcome To My Wedding Hell
Doctor Lawyer

(more to add as we go along)
PERSONAL THOUGHTS


08/10/22

Currently watching "Adamas" - it is suspenseful and intriguing. Kind of stylish or noir-ish mystery. Sometimes, a thriller does not need that much action. I do prefer the cerebral / visual type dramas as well as slice-of-life / relatable ones.

07/25/22

"Doctor Lawyer" made my list. It was enjoyable and suspenseful enough without getting too intense or over-bearing (as a lot of dramas have become these days). The character of Jayden Lee was interesting - the character showed a bit of both of a villain and hero / good guy side to him. In the end, his hidden motive for retribution in his own way revealed itself and was fully prepared to face the consequences. But he had aligned himself with the Doctor Lawyer all along. You don't really come across characters like these - either a clear-cut villain or a good guy. Or somebody just nasty / obnoxious / un-watchable, un-realistic.

"Alchemy" has been a bit disappointing so far - too much comedy and romantic drama in it. It's more of a Rom-Com disguised as a Fantasy, then the other way around. It has been a bit slow and sluggish as a result. Where is the action? Not much.

07/19/22

My choice / selection for Drama Of The Year - "My Liberation Notes". Runner-Up: "The Sound Of Magic". That is all.

07/18/22

"Doctor Lawyer" is winding down to the final two episodes. This drama has been suspenseful enough without getting too intense. "Adamas" might be interesting in that the lead plays two characters (as twins I heard).

07/09/22

If you enjoy sorcercy, wizards and fantasy elements, "Alchemy of Souls" might be an enjoyable drama. So far - I think it has a bit too much comedy in it, and over-reliance on CGI / studio sets. Their budget / time probably do not permit to go "on location" filming, but there are some. Otherwise - it is enjoyable. K-Dramas always have to add romance or love triangles to their stories, don't they? shaking my head.

Some of the worst kind of villains or evil characters are Directors of hospitals or medical foundations, simply because victims are usually innocent patients. In "Doctor Lawyer", both the evil director and the nasty Assembly woman conspiring to get their way at the expense of innocent lives / patients. Especially that assembly lady, complete disregard for her daughter (after using / abusing her).

07/08/22

After "Doctor Lawyer", dramas to look forward to: "Adamas", the second season of "The Good Detective" (whenever that is), and perhaps "Why Her?" (which has most episodes uploaded already, so probably next).

07/04/22

Probably the most hilarious scene in "Extraordinary Attorney Woo" so far (at least what is uploaded, only two), is in the second episode where the dad files a lawsuit against a hotel (in an incident where a wedding gown slipped off the bride during the ceremony). I've seen this balding actor before - quite a hefty, booming voice. And that can be heard when he's laughing hard or a hefty belly laugh during a scene with the attorney's in a conference room. That was hilarious. I've never heard a hefty, "belly laugh" like that before HAW HAW HAW HAW HAW (hahahaha) - his facial expressions as well hahaha.

06/30/22

Season 2 K-Dramas to look forward to: The Good Detective, Taxi Driver, Sweet Home, All Of Us Are Dead (so far). I completely forgot about "The Good Detective" - this was a decent crime drama from a few years ago. I'm glad that there is a second season. Signal and Vincenzo are two dramas that need a second season, but most likely is not going to happen.

K-Drama Recap - "Welcome To My Wedding Hell" was light, realistic and funny. Thumbs up for the bride's jokester father who just blurts out what is on his mind hahaha. "The Green Mother's Club" was alright - I think it got a bit too twisted or dark.

06/25/22

"Doctor Lawyer" is getting quite interesting. The character of Jayden Lee appears to be the wild card - who's side is he on? Is he manipulating or using both the villain director and doctor / lawyer for his own self-interests? Or is he villainous? I'm sure there'll be twists in this. I enjoy the calm, calculating demeanor of the doctor / lawyer.

"Extraordinary Attorney Woo" - the literal translation of the title is more like "Strange Attorney Woo". I guess the word "Strange" would make the character sound weird or eccentric - however, I always prefer the literal translation. Autism or Aspergers might have weird or eccentric tendencies, but anyone afflicted do have extraordinary talents or are highly intelligent.

Archived Entries


---
PICTURES / IMAGES / MULTIMEDIA CONT'D



MY PLAN IS SET IN MOTION TO CREATE MY OWN BUSINESS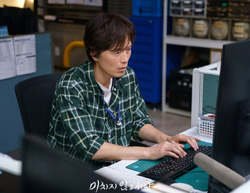 WANNA RUN WITH THEIR CREW, HUH? REVENGE IS A DISH BEST SERVED....FROM A TAXI SERVICE!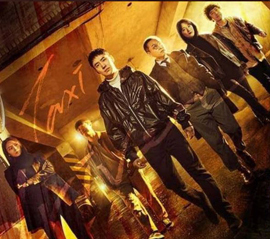 CAST OF VINCENZO MAKING FUNNY FACES (Behing The Scenes from social media)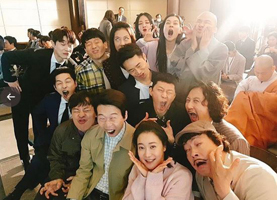 PICTURES / IMAGES / MULTIMEDIA



REFLECT, INTROSPECT - LIBERATE!



THE QUESTION IS, DO YOU: *PAUSE* - BELIEVE IN MAGIC?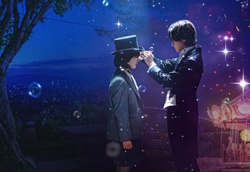 MUSICAL NUMBERS / SONGS FROM "THE SOUND OF MAGIC"

MEET "K" - HE'LL KICK YER ASS WITH A SMILE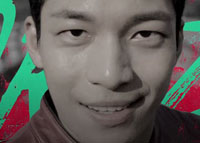 THE ULTIMATE LOCKDOWN EXPERIENCE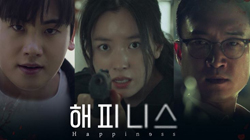 LET THE GAMES BEGIN