Reflections And Thoughts....The JYS Blog


Previous Page


Sunday, November 22, 2020

The Video Game Pianist doing marathon streams - 11 hour video stream? Well, it's very interactive for any members or subscribers so there is a lot of that. It's also didactic - meaning that he gives some lessons or tips on playing. They are good advices for sure - but you also want to hear from as many as established instrumentalists or pianists as you can. For me, the other is maestro Lang Lang.

We're all anticipating Jeremy Lin's plan for his future - so far, there has been absolutely nothing (just rumors and such). Not even a new article from Jlinportal. Some of us are becoming anxious - perhaps because there is nothing else. Oh - other than a new trailer for "Cobra Kai" S3, perhaps next month.

It might be time to upgrade my video graphics card.


---
Sunday, November 15, 2020

Just as music (classical music or otherwise) has therapeutic or healing properties (other than just being immersive and eternal), so does laughter or humor. Especially watching a reaction video of a humorous Ricky Berwick PS5 video (oh yeah - the real movement begins in '24 - join the "Berwick Bunch" haha). I never had a laughing fit such as the other day, holy crap.

The Video Game Pianist has been doing frequent streams or playing these days, it's catch-up time. I've been immersed in other things to take notice unfortunately. But with the lack of interesting podcast subjects these days, it's time to turn elsewhere (such as repeat listenings of either old podcasts or live stream music such as the VGP).


---
Thursday, November 12, 2020

I'm glad to hear that mixing is done for F9 - Justin Lin just updated his social media (a rarity of course). I'm curious as well whether we'll get another trailer.

It has to absolutely be nerve-racking to perform next to J.S. Bach's tomb or grave. But the acoustics are sure glorious - it would make any performer envious haha. Lang Lang's concert next week - if you have the budget to purchase the online concert, go for it.

Beethoven can get powerfully intense as well as grand. In contrast and with a temporary break, I uploaded a quick Fugue in G Major from J.S. Bach. It is a warm, light melody, and most melodies like that seem to be in the key of G. Sometimes, pieces with an odd-ball, dissonant melody that seem distant and somber are necessary as well. More thoughts later, but it seems J.S. Bach composed it all.


---
Tuesday, November 10, 2020

My wish list for xmas (what I would possibly get if possible):

Jeremy Lin's J-Lin One Xtep shoes
Ricky Berwick's Cripple Fresh hoodie
New smart / mobile phone (probably most realistic since I need to replace / upgrade it eventually)

Most listened to podcast / music recently:
Lang Lang's commentary / insights into his "Goldberg Variations" recordings
The Delta Flyers podcast (weekly - top episodes to be listed later)
Sung's Garage (Bao Nguyen - "Be Water") / Asian Enough w/ Sung Kang (until Apple removed it)


---
Sunday, November 08, 2020

Lazy Sunday's repeat podcast of the day listen: Sung's Garage with Bao Nguyen on "Be Water".

When stations are already playing Christmas music, you know the holiday season has begun, sort of. I'm always used to the season beginning after Thanksgiving, but I guess it's never too early for some.

Jeremy Lin and his facial expressions haha. Josh Fan has his work cut out for him.


---
Saturday, November 07, 2020

It's Beethoven's 250th - this is the year of the Beethoven, but I can't get enough of J.S. Bach's "Goldberg Variations" (the docu-series from Lang Lang and his recordings). It's fortuitous I guess that I just began to re-focus on his Piano Sonata's awhile ago. I still need to finish up No. 15 (one of my favorites), and another one (to be decided). Whether it's a Symphony, Concerto or a Sonata - have a listen to any performer on this day.

I am absolutely certain that there a lot of unheard or unknown pianists that the establishment does not showcase (most of them might be up-and-coming, from Lang Lang's foundation, on Youtube, etc.). This is the time for them to be heard. In a way, this pandemic and quarantine life might be helpful to cultivate more talents to emerge (the unheard minority that the biased establishment or status quo would never showcase). Of course, pandemics are never a good thing (hopefully, we can return somewhat to normalcy in the near future, but things are never going to be the same it appears).

Watching stills, images, clips of Justin Lin's "Warrior" S2 - from Dustin Nguyen's social media or Jason Tobin's social media. It certainly makes me want to subscribe to Cinemax just for that heh. Unfortunately, there is no room in our budget for premium channels.


---
Tuesday, November 03, 2020

Taco Tuesday is far more important fo'sho'. I'd prefer to wait until '24, when it should be the "Berwick Bunch" vs. the "Yang Gang" haha. And that's how we all became the Berwick Bunch - by purchasing the Berwick / Blue Mouse puppet bundle haha.

I'm glad to hear Justin Chon's "Blue Bayou" is going to be getting a theatrical release next summer. Around the time when F9 is going to release I'm surmising.


---
Sunday, November 01, 2020

I must have listened to that commentary and insights on all 30 "Goldberg Variations" from Lang Lang countless times now - always informative, and you learn things you didn't before. And it'll be fixture on my playlist to listen to (as with other relevant podcasts). For now, it's been few and far between (almost non-existent these days) as far as worthwhile podcast subject matters to listen to on Lazy Sundays. It's been repeats for me. C'mon, D-So. How about more one-on-one's with Mariel or "sittin' on da toilet" issues haha.

I heard filming on "Shang-Chi" wrapped or completed recently, and kudos to Simu Liu and the crew. I'm looking forward to watching that as well.


---
Thursday, October 29, 2020

What a treat - a commentary and insights into all 30 "Goldberg Variations" performed and recorded by maestro Lang Lang. Have a listen:



httpss://www.wqxr.org/story/lang-lang-and-goldbergs/



To play J.S. Bach authentically, it is imperative to learn Baroque style of playing. And I'm always an advocate for authenticity. Unfortunately, it never occurred to me because I've been stuck playing just one style or just familiar with only one style (in the era of Chopin, Beethoven, etc.).

The "Cobra Kai" video game. Why is it only on Nintendo Switch or am I missing something here. Put it on PC, and I'll try it out - as Nate Oh haha.


---
Tuesday, October 27, 2020

Some more "Minari" film news. Let's hope that it becomes true:



httpss://www.nbcnews.com/news/asian-america/minari-star-steven-yeun-could-become-first-asian-american-best-n1244593



Also, check out Justin Chon in "Coming Home Again". I saw the trailer, and it's definitely worth checking out. Gotta love authentic, character-study type films.


---
Sunday, October 25, 2020

I love the slogan or phrase for Jeremy Lin's xtep shoes - "Nothing Stops Me". It is an extremely important attitude to have when anyone faces frequent adversity, discrimination / racism, and any obstacles (in particular for Asian-Americans). If you are self-assured and confident, you should no longer feel that it is necessary to look for or seek validation. If they come, they come. If not, then not.

I'm looking forward to watching "Over The Moon" and "Minari". Steven Yeun should have received more recognition for "Burning" and "Mayhem" - two great films in their own right.

Recent K-Drama favorites - Missing: The Other Side, Memorist, The Game: Toward Zero

More Beethoven to come - a Piano Sonata is not a Piano Sonata without all three movements. But each movement can be a standalone piece in their own right.


---
Sunday, October 18, 2020

It's been awhile, but D-So's recent GeniusBrain podcast featuring Anthony Lee. I'm curious as to how the conversation went from dance beef to who used to be fatter haha. Let's put it to rest - both of you were fat, and you are still fat somewhat haha.

I am not familiar with the dancing scene, especially with the Jabbawockeez (the originators - I have heard of them. Not so much with Kinjaz). But gotta love the casual, no-holds-barred conversation talking about being fat and food haha.


---
Friday, October 16, 2020

I always enjoy or am intrigued by what Andrew Huang finds in terms of weird or unusual devices or musical tools. Which is creepier - "Violin" Andrew or CGI Andrew in his "Sparkle Mountain" music video hahaha.

It seems that a musician or artist these days has to be extremely cautious or weary in regards to payouts when it comes to uploading on platforms such as Spotify. You never know where the money goes to or might go to - shit or crap that you would never listen to for example.


---
Thursday, October 15, 2020

I'm certain maestro Lang Lang is going to be a good father. For sure, they'll be a very musical family - perhaps the next Lang Lang is going to be his own. Classical music is for everyone, and education is very important in terms of sharing and familiarizing what is out there. Already there are a lot of up-and-coming young musicians or pianists out there. May the influence and music of J.S. Bach, W.A. Mozart and L.v. Beethoven (or the big three) flow.


---
Wednesday, October 07, 2020

Dustin Nguyen and Jason Scott Lee are considered modern day Asian-American pioneers (Have a listen to Sung Kang on "Asian Enough" - they were his role models as well growing up). Jason most recently starred in the live-action "Mulan" (yet to be released), and Dustin Nguyen is appearing in the second season of Cinemax hit series "Warrior". I haven't heard from Dustin Nguyen in awhile, but here's a recent article about the show and his character:



httpss://deadline.com/2020/10/dustin-nguyen-warrior-season-2-21-jump-street-asian-hollywood-diversity-inclusion-representation-1234589565/



I lost track of Warrior when Cinemax was bought out - I thought that might be the end of it. But there could be a third season. Unfortunately, I do not have that channel nor many of us can even think about subscribing to premium channels due to our tight budgets. The new trailer for the second season is absolutely juicy and badass.


---
Tuesday, October 06, 2020

I'm definitely trippin' for Jay Chou's "J-Style Trip". Delicious eats and magic tricks - that's a nice combo haha. Although you can theorize or guess how various illusions or tricks are done, it spoils the fun for sure. Jay Chou - musician, magician and chef extraordinaire. Add photography to his repertoire.

I'll take a pass on the Travis Scott McDonald's meal - if that induces a "What-A-Dookie" moment haha. You gotta feel sorry for the toilet.


---
Saturday, October 03, 2020

Testify, Jeremy Lin. The Jeremy Lin story as well as Maestro Lang Lang's story are two of the most inspiring stories out there - there is nobody else these days. I highly recommend watching or listening to Jeremy Lin's 2020 "Faith Over Fear".

Also, check out the trailer for the highly anticipated "Minari". I'll be sure to watch that.

For me - S1 "Ace Degenerate" S2 - "Take a Right"


---
Friday, October 02, 2020

It is on - Cobra Kai S3 (01/08/21) and S4 announced. How about a full trailer next.

My next recording might be Beethoven's Piano Sonata No. 15 (re-upload / re-record). The difference between performing and recording are obvious - you can do different takes when recording, but in a live performance or recital, you cannot. If I do not get to Schubert first that is. It is a continuous learning experience, in terms of refining and learning / interpreting a piece of music.


---
Wednesday, September 30, 2020

I enjoyed Maestro Lang Lang's mini-documentary on the "Goldberg Variations" - saved the videos in a playlist. It was informative, and I've become a believer - that this J.S. Bach piece is the ultimate piece in piano repertoire. It's not that I can tackle all thirty variations anytime soon, albeit just a few heh.

Jeremy Lin's xtep shoes releasing at the end of October - I'm curious as if it'll be available to order right away. I've never been one to buy clothes - never really gave a shit about buying clothes at all (unless absolutely needed). But it would be cool to have, or an outright fashion statement heh. Jeremy Lin is certainly gettin' into the world of fashion - Jeremy "The Model" Lin (would be a nice nickname haha).


---
Friday, September 25, 2020

Back in the day, it was Sega vs. Nintendo when it came to console wars. It was Raw vs. Nitro in the Wrestling ratings war. There isn't anything else that remotely comes close to competitive rivalries like that these days, unfortunately.

On my wish list to get (if not outright support) - Jeremy Lin's new Xtep shoes, Ricky Berwick "Cripple Fresh" hoodie or Tongue Tee (winning a Xidax PC would be nice haha), a new Smartphone. My outdated model has a battery re-charge rate of 1% for every 5 minutes it seems. Dayum.


---
Thursday, September 24, 2020

Kudos to Daniel Dae Kim for deciding to participate in the House Judiciary Committee on "Diversity in Media" - especially for Asian representation and rights. I think speaking up in any shape or form is helpful. It's a no-brainer that condemning racism and discrimination against Asian-Americans and other Asians is a must. Our society is still littered with terrible human beings who think otherwise, but it's ok - they are a lost cause who are becoming less influential in this modern era and are wrinkling up, from an ancient relic of the past long gone: just let time pass by until they no longer exist.

My first "Yang Speaks" podcast listen - Wrestling vs. Politics.


---
Tuesday, September 22, 2020

I've been always curious myself as to why pop music is so fixated on just one note (never knew that - thanks Andrew Huang) albeit a few notes, other than running out of ideas on melodic lines or just musically inept. Right - all you need is just a funky rhythm, beats and just lyrics that you can identify with. Creating catchy or melodic songs these days are becoming very difficult (if not really possible anymore), since it's been all done - been there, done that. It's one of them - where did I hear that before type of deals. It's transitioning into just catchy rhythms or beats it seems.

Who is the greatest composer - that is very much a matter of opinion, in my opinion. For the everday listener or casual pianist like myself, it certainly is a matter of opinion / taste. The Big Three of J.S. Bach, W.A. Mozart and L.v. Beethoven fit the bill in many ways. However, I think anyone at the concert level (or at least knows more in-depth about the various composers and their music), I think there might be a definitive answer - but that can be up for debate as well.


---
Tuesday, September 15, 2020

Mr. Diaz in da house - exclusively on live stream with CKK. "It's not lame-ass karate, it's Cobra Kai".


---
Sunday, September 13, 2020

Selecting a favorite piece from a repertoire is tough - I'll have at least two or three. Or they'll change once you find a new piece that is even more inspiring or moving. I'm not familiar with all thirty Goldberg Variations to say which is my favorite - but the selections from Maestro Lang Lang's online performances are spectacular indeed. Right now, it's J.S. Bach's BWV 876, Rachmaninoff's "Moments Musicaux" #1, Beethoven's Piano Sonata No. 15 (a plan for a re-record or new record), Mozart's Piano Sonata K. 533 second movement. More thoughts later on my Classical Piano Blog.

I am working on more J.S. Bach (BWV 864, 875) - it's always helpful to begin with pieces from the composer. Other pieces become easier. Right now, the next uploads should be Liszt.

Aaron Takahashi's kid is lookin' more and more like him haha.

An additional "Stay Safe" for all west coasters - the current wildfires raging throughout, and the smoke hazard. It might be easy to think that this is the beginning of the end, but perhaps it is also just a warning for future extreme climate or weather changes.


---
Saturday, September 05, 2020

Upon the release of Lang Lang's "Goldberg Variations" album of J.S. Bach, he has treated us with an online performance of several Variations with explanations. I could've sworn Variation 26 was his favorite, not 25 haha. But then again, both could be. Thirty variations is indeed daunting, it's like performing or playing thirty pieces. The approach is certainly important - giving each one a different personality, but at the same time not straying too far from its original intent. It can keep your mind fresh and into the music.

Favorite "Cobra Kai" quotes of S1 (after re-watching it on Netflix):

"I see losers, nerds, and a fat kid with his tits popping out" haha
"Whatever, dawg" (my credo with a lot of irrelevancies)


---
Wednesday, September 02, 2020

The odds of winning giveaways are similar to winning a lottery I reckon. We could all use a bit of luck in our lives - so far, haven't really experienced that. With that said, wouldn't it be just awesome to have a new Xidax gaming system (or especially winning one). C'mon, Ricky Berwick - use more of that tongue of yours, and give us a greater discount.

Andrew Huang's "Sparkle Mountain" is a refreshing, new beat - stylish, unique and just a creative song. But I have to say that the CGI characters of himself and others in his video are a bit creepy to say the least. It goes back to Sid Phillips in "Toy Story" - CGI characters have never been the same.

"Cobra Kai" has proven that it is the "best around" on Netflix. Congrats on being #1.


---
Friday, August 28, 2020

"Cobra Kai" on Netflix has begun. It's worth binge watching again.

I've been re-visiting and working on some Franz Liszt pieces. Looking forward to them for sure.


---
Wednesday, August 26, 2020

It's been awhile since we hiked a new trail or area - several years or so. It feels refreshing again to get out and enjoy the landscape.

Cobra Kai on Netflix begins in two days. Unfortunately, S3 was revealed to release in 2021 (early we hope). At least give fans a trailer in a month or two (as compensation for the long-ass wait). Although we appreciate the teaser at the end of the official trailer (which was a pleasant surprise), a full trailer soon might appease fans' outrage and frustrations. It's understandable, but at the same time - you cannot blame the Big 3. It has always been the platform that's been calling the shots - even any misleading info conveyed is their fault. In the end, it's all a business decision and strategy to expand the fanbase or audience. Wouldn't I do the same or something similar? Probably - but I'd compromise at the same time. I think 2021 is too far and vague at this point.


---
Thursday, August 20, 2020

When it comes to Anime, it is slim pickin's for sure (almost nonexistent) on Netflix. I'd definitely be up to watch some of Sungwon Cho's favorite anime films on his list - including "Tokyo Godfathers". They should at least upload some Miyazaki or Otomo (subber for life). Which is why finding shit to watch online is worthwhile if you have a laptop connector.

Once more information on the Randall Park / Daniel Dae Kim heist project comes to light, I'll have more thoughts on the Film Forum page.

I recommend maestro Lang Lang's "Journey of a Thousand Miles" autobiography - it's the only hard copy book I keep (and re-read or re-skim through). From set backs to winning competitions, from a strict teacher to a very strict father. To performing any or all virtuosic repertoire at a very young age. It is an inspiring story of success and a life of suffering. The meditative journey is just a snippet or excerpt of it.


---
Wednesday, August 19, 2020

I'm absolutely going to rent / watch this - Randall Park and Daniel Dae Kim head-lining a film about a heist for Amazon Studios. It's another step in the right direction for Asian-American representation and visibility. The endeavor and support never ends - it is always the beginning. Never be satisfied and complacent, and alway strive for more.

It goes without saying, it always helps to seek advice or learn from as many styles as possible whatever the endeavor might be. You can incorporate your own as well when the fundamentals are mastered. I only choose the style I enjoy the most, but there are always new ways to pick up things or learn from others.

I'm grateful for HDMI connectors - since Netflix, Amazon and other platforms are limited in what they provide. Most of the worthwhile content are online, not necessarily on what the given platforms provide or upload.


---
Friday, August 14, 2020

Andrew Huang makes some salient or relevant observations - the traditionalists are set in their ways. Times change, things evolve, but in the end - music is still music. What does that mean - whether you digitize / computerize it, whether you synthesize it - it is still an artform and is still music. As for Andrew Huang, he still plays various instruments (synth / keyboard, drums, guitar) and creates songs using state-of-the-art recording equipment / software. Not to mention creating music out of ordinary or everday sounds from objects. I am still quite new to what kinds of unique equipment or gear is out there in creating different kinds of sounds.

It's going to be a doozy (but rewarding) practicing some Liszt (a tough practice a few days ago). Like J.S. Bach, I was far from ready before. But getting back into it, it's just one step at a time.

Things to look forward to:

The long-awaited K-Drama "Stranger 2"

WoW AWC tournament beginning 08/22/20

WoW "Shadowlands" expansion - sometime in Q4 (Nov. perhaps).

Cobra Kai S3 - by the end of the year (depending on how slow Netflix is taking things)
---
Sunday, August 09, 2020

A funny or creative thumbnail can go a long way for a video - clickbait might come to mind (just avoid complete random ones or if you have no idea who the person or source is). But if you are subscribed to or a fan of a content provider, the content usually is worth it. I'm still trying to decide who has the funniest thumbnails, or facial expressions on them.

Timothy "Urkel" Chantarangsu - Did I 'sing' that?? haha. He could have a second career in covering sitcom themes.

James Hong is certainly a legend - an early pioneer for Asian-American actors.


---
Thursday, August 06, 2020

I never tried playing on any other types or kinds of keyboard instruments, such as the harpsichord or pipe organ. I wonder if a synthesizer counts haha. Discounting modern times, I can imagine that it would be quite the privilege to play on instruments that the original composer played / performed on. J.S. Bach's Goldberg Variations is a monumental, epic piece - it deserves its own separate concert, and a documentary for any who can tackle it.

Voice acting is another underrated industry - I'm in no position to make any judgments about it. But you can't just pluck any bozo out there to do it. It takes a certain type of skill, and in fact - it could be more difficult than regular acting - where over-acting has become the norm. With that said - Sungwon Cho aka ProZD is known enough in the anime / voice acting world to give you "exposure" fo' sho'.


---
Tuesday, August 04, 2020

Jay Chou's "J-Style Trip" - Lang Lang's Piano Academy. I kept laughing when his goatee or beard disguise kept peeling off....and the unsuspecting students kept recognizing him hahaha.

What a concert venue.


---
Monday, August 03, 2020

Jay Chou's "J-Style Trip" - what a trip so far. The premise is interesting, impromptu trips as well as performing impromptu magic tricks in public. Does duping Mr. Du also count? haha. The Vienna trip - I enjoyed the educational aspect of it. The Mozart museum - it is a one of a kind experience to see first-hand the original handwritten score or sheet music from the composer. That should be a bucket list item for any pianist.

Right now - Netflix is focusing on marketing and advertising for a new audience for "Cobra Kai" - hence, the S1 and S2 hype at the end of the month. Unfortunately, for those of us who have been waiting since the beginning of the year for the third season, we are going to have to wait longer (change "by the end of summer" to "by the end of the year" - it is cruel, but unfortunately....'fact of life').


---
Sunday, August 02, 2020

Eat some BBQ ribs smothered with tasty BBQ sauce, pulled pork or whatever, and you too can start singin' like a country bumpkin or yokel haha. Just ask Timothy Chantarangsu or D-So. Also, check out D-So's sly impression. That shit is hilarious.


---
Wednesday, July 29, 2020

It's been hot and dry, that part of the summer season. I guess I spoke too soon - but after what has been a wet winter / spring, it's probably overdue. Nuthin' like taking a dip in cold water - whether it's a clean, clear lake or river. I've been putting in some regular workout as well - hiking, jogging, pushups.

That goes without saying. It is alright to eat carbs and junk food once in awhile - even consuming large portions of it. As long as you remain active. No surprise couch potatoes turn out fat haha. I get cravings or get tempted to go out on a personal junk food stash shopping trip - haven't done that in several years. It behooves me that I don't anymore.

I believe global pop star sensation Jay Chou could make a second career out of being a magician or illusionist. It would certainly be worthwhile to watch "J-Style Trip" .

D-So and his impressions, a 'sly' one indeed haha. Oh yeah, can Ion! haha.


---
Wednesday, July 22, 2020

Bao Nguyen's "Be Water" is a must-see (it's as authentic and informative as you can get). Any podcast on it is worth a listen to - the most recent one comes to you from Sung's Garage. They're mainly known for car enthusiasts and the like, but once in awhile - there'll be an intriguing subject. It's worthwhile to note that Sung looked up to Jason Scott Lee, a modern-day pioneer for Asian-American actors (as well as Dustin Nguyen). JSL can be seen in the up-coming live action of "Mulan" - that looks epic. Unfortunately, that and F9 have been post-poned until next year.

Thirty variations from J.S. Bach is quite daunting, and I can't imagine how tiring it can get - considering how intensive some are with both right and left hands. I wasn't really surprised at this achievement, considering Lang Lang's performances in the past included all of Chopin's Etudes, Ballades, and Scherzi.

For now, I'm looking into a Prelude & Fugue combo, as well a few more Fugue standalones. I've been working on some Beethoven Sonatas as well, but unsure when one or two is going to be finished or ready. Or until I'm content with it - more thoughts on my classical piano blog later.


---
Sunday, July 19, 2020

I'm currently looking for at least 1 "Prelude & Fugue" J.S. Bach combo piece as well - or sort of a two-movement piece.

When there isn't any worthwhile podcasts to listen to recently, there's always the food videos to watch (mukbangs, food challenges, Send Foodz (always adding that important ingredient of humor to the food show) haha. "Muthafucka" indeed - haha. Talk about nasty-ass, I bet the airport freakout at the ft. lauderdale airport eventually is going to end up somewhere on one of them public freakout channels haha.

Can't wait to complete Justin Chon's "color" trilogy - "Blue Bayou" should be available on VOD in the near future. I got around to rent "IWMYM - Surrogate Valentine 3" the other night. Film review of it to come, but I'll say this - there is closure.


---
Thursday, July 16, 2020

I'm glad to hear that Daniel Dae Kim's 3AD Media company also supports or reaches out to a more diverse audience and / or projects. Hopefully, stories from all walks of life can be seen and heard. In the meantime, looking forward to "A Sweet Mess" come into fruition as well as some of his other projects he's involved in.

The debate of PC gaming vs. Console gaming - which are you. I'm a PC gamer for life - I'm just used to the keyboard / mouse dynamics. Playing the piano also helps in typing or keyboarding. However, I would say there is equal amounts of talkin' smack or talkin' shit against one another. Or perhaps moreso on PC when it comes to WoW. As for xbox, just ask the fat kid who couldn't get off his pal's console while eating munchkins haha.


---
Tuesday, July 14, 2020

First Godfrey Gao, and now Grant Imahara RIP. He's a household name for Mythbusters for sure, and a robotics / engineer extraordinaire I hear. I only got to see Grant in a just a few of Mythbusters episodes.

Music education is an underrated industry, especially for educators or instructors - so much emphasis is usually placed on performances, concerts or music videos. I'm an advocate for educating yourself on what you find is the most rewarding, or the most inspiring methods - or whatever works. To each their own - some can acclimate or teach themselves to their fullest potential, while others need an established structure (which in my opinion, is no longer needed or a complete waste of money).

Patreon support is where it's at now. The creative endeavors for up-and-coming content providers for all creators - musicians, comedians, Youtubers, etc., is far greater than the mainstream culture that has been fading into obscurity or has become irrelevant for me. We need to empower ourselves, and support each other. Enough of the status quo, stereotype bullshit.

With that said, Timothy Chantarangsu - "I'll take two number nine's, a number nine large...." haha. Gotta love eatin' at Big Smoke's. Aw shiiiet, here we go again.


---
Sunday, July 12, 2020

Aaron Takahashi's newborn does resemble him - unsure if that is actually a compliment or not haha. But for sure, your newborn is quite cute. Congrats!

I heard something about "Cowboy Bebop" going to resume filming. I think John Cho might be fully healed.

Platforms have tendencies to have fans wait and wait - which probably indicates, "the end of summer". Nothing is worth the wait if you have to keep waiting. And waiting and waiting. And waiting and waiting. To give you a perspective, there was an update on "Shadowlands" - never thought that would happen anytime soon.


---
Saturday, July 11, 2020

J.S. Bach is absolutely an essential composer to any pianist's repertoire. My only regret is not learning the composer earlier - but understandably, I did not have the patience nor the desire at that time. Desire and passion are important when learning music or doing any endeavor. Otherwise, it isn't worth doing.

More thoughts at another time on my Classical Piano blog, but the gist of it - I wasn't ready (yet I tried jumping into other difficult pieces right away - talk about being too premature). The music is both right and left-hand intensive as melodies play off each other in both hands - a pianist needs to play well with both hands. Even today, it is an on-going learning experience as well as a test of stamina and endurance.


---
Friday, July 10, 2020

J.S. Bach's "Goldberg" Variations - I only got up to No. 10. It's an epic piece for sure. For now, I need to start with the more basic pieces in Fugues - although some can get very complex. Maestro Lang Lang's announcement for his new album - racking up albums dedicated to various composers and themes.

The next upload for me should be another Fugue and a Haydn.

Instead of creating new K-Dramas (with the same old, tiring storyline of a victimized / nasty female protagonist - you'd think the goddamn femi-nazi's are behind the scenes here), how about actually changing the formula from a 1-season only to multiple season from past dramas? I would like to see that, but it might never happen (only for a select few). We're getting a new season of "Stranger" however. Enjoyed "The Eternal Monarch" - it delved into parallel dimensions, parallel characters. Although it could get too complex and confusing at times. My only peeve is the ending - more thoughts to come. Perhaps a K-Drama fan page should be in the works.


---
Sunday, July 05, 2020

Happy belated fourth of July - the BBQ feasting was glorious haha. It's usually that time of year to get grillin' fo' sho', and to eat like there's no tomorrow.

Summer weather has been wack so far - chilly and wet. Hopefully, some drier, warmer and sunnier days to come (not asking for a drought or scorching temperatures / prefer cooler weather nevertheless) - before the summer ends that is.

Adding membership or subscription fees makes some business sense (for perks, extra bonuses, etc), and might be worth it if you are a fanatical supporter (everyone needs to try to make a living anyway). Just be cautious about being ripped off. For me, I'm completely fine with just the free or accessible stuff.


---
Sunday, June 28, 2020

I've returned for some more J.S. Bach - the Fugue BWV 947 uploaded, and a few more perhaps (including some Two-Part Inventions). Also the Haydn, and perhaps more Tchaikovsky. Although he's renowned for the "Nutcracker" suite melodies, it is fortunate that there are standalone pieces out there that are hauntingly melodic and brooding. At some point, sneak in a Mendelssohn and / or a Wolfgang Amadeus.

What ever happened to podcasts topics or subjects of the simple things in life - such as ripping a fart like no tomorrow, jacking off or even shitting in a crapper haha.

If I find a K-Drama shitty or awful, I'll stop watching it after one or two episodes in the beginning. To each their own.


---
Monday, June 22, 2020

What a relief, and what a wait - we now know where "Cobra Kai" is going to stream, and it's Netflix. It's only a matter of time before we get to watch S3. Let's hope we do not have to wait much longer. But at least announcements are beginning to be made. For that - fans, rejoice! haha.


---
Sunday, June 21, 2020

Sunday food for thought - as there are ways to improve one's memory (whether it's learning a piece or a melody of a piece), there are ways to improve one's sight-reading. Some abilities are innate, some need to be acquired or learned / conditioned.

As they say, "you are what you eat". So it is up to you whether you want to eat healthy, continue to feast on comfort food, or a bit of both. Personally, I love food too much to give up on comfort food.


---
Wednesday, June 17, 2020

We need to do more BBQ's - they are delicious. Cleaning and setting up grills is a pain in the ass however, or I'm just lazy haha. I'm one not to hesitate to speak up or tell it like it is. So if a food is atrociously disgusting or unappetizing, I'll grimace or let 'em know no matter who you are (just as I let my farts rip like no tomorrow haha).

J.S. Bach's Fugues (or any Bach piece) and J. Haydn's Gypsy Rondo - I love the melodic phrases in them, but they can be very tiring due to the tight and fast phrasing or arpeggios. They are definitely worthwhile to practice for experience and stamina. I plan on a J.S. Bach piece and one more Tchaikovsky perhaps for the next recordings. The list is subject to change.


---
Wednesday, June 10, 2020

I'd be trippin' to watch Jay Chou's "J-Style Trip" haha. I heard about this recently - a preview of it shows some mind-boggling magic tricks with coins. Is it really all an illusion? If you know the tricks of the trade, it sure is. I'm glad that is being showcased. With nothing else on (new K-Dramas until later this year), it is an option.

Expanding one's repertoire into cultural or global types of music is something I never really got into, but I don't have any doubt that it's something that is beneficial in terms of diversifying one's repertoire. Diversity.


---
Monday, June 08, 2020

What is up with this wacky weather - it's been chilly as winter, and wet as all other seasons. I hope we can at least have one month of dry, sunny weather.

Which is more doable - the $3500 McDonald's challenge, or Big Smoke's? I love to eat. I love food. I can eat a lot, and fit a lot in my stomache (don't need to be fat to eat a lot - just ask Matt Stonie haha). However, food challenge eaters or competitors do it for a living, can do crazy or insane challenges beyond belief. But as mentioned before - I'm sure they have a strict workout regimen or diet in between.

The WoW AWC Sunday - the NA region didn't start until 4:30 PM or so, thanks to dampening games. Perhaps split weekend by region.

Bao Nguyen's "Be Water" - high quality, genuinely authentic documentary on a legend. Accept no imitations, subsititutes or mediocrities.


---
Friday, June 05, 2020

Music knowledge pertaining to theory and other nuances can be picked up readily - formal education absolutely helps in terms having structure, and for anyone that needs that kind of structure. There are quite a few online musicians or pianists that are worth checking out. My top favorites include the VGP (Video Game Pianist) and Andrew Huang (Music Production / "Making Music Out Of Any Sound" Extraordinaire). Accept no substitutes or mediocrities.

As far as K-Dramas are concerned, I'll just have to list favorites in terms of categories. It's really too difficult to select an overall favorite or favorites, since the categories vary so much.

The AWC on Sundays - that can go all day, depending on dampening matches or games. Why not split weekends per region.


---
Thursday, June 04, 2020

The beauty in music can be seen in its simplicity, complexity, intricacy and subtlety. From a Rachmaninoff Concerto to a Liszt transcription. Or even in simple or easy repertoire in Pachelbel Canon or Khulau Sonatina. Sometimes, the complexity or the difficulty does not necessarily make a piece more beautiful or inspiring.

Having seen a lot of K-Dramas, I need to eventually do my top favorites in certain categories - Favorites overall, favorite thrillers, suspense, most villainous character, creepiest drama, etc.

Film review on "Mirai" forthcoming.


---
Tuesday, June 02, 2020

We already ran through our K-Drama marathon (one after another), and now must wait until more is uploaded. It's been fun watching one K-Drama after another - hopefully, there'll be new ones from other K-Networks, not just Netflix Originals. My top selection for the most creepiest and twisted - "Strangers from Hell" (well, it was at least different from the usual fare). K-Dramas based off of a webtoon is a crapshoot - it can work well, or completely fizzle. I think Strangers does work in that creepy, eerie sense (the way it was filmed), and Rugal as well in a way. There are other factors - dissatisfying finales (ones with no resolution or leaves a lot of question marks), extreme characters / personalities, etc. As far as dissatisfying finales go - "Vagabond" and "Hospital Playlist" tops that. The "Bad Guys" (both dramas) was ultra-violent but fun.

The table reads for both "FOTB" and "Kim's Convenience" was just as hilarious (if not more) as when their respective episodes first aired.


| | |
| --- | --- |
| | Aaron Takahashi and his wife have been eatin' well, and gettin' fat haha (I guess the good kind for the wifey since she is expecting). Makes me hungry as hell and craving for deserts whenever I see them gettin' them donuts from that donut shop. |
---
Sunday, May 31, 2020

Between Sungwon Cho (aka ProZD), Chase Holfelder and Ricky Berwick - who did the "Take On Me" challenge the best? My vote is for Ricky Berwick "a"-hahaha. At first hearing, that jump sounds quite daunting (probably more than an octave jump, but guys such as the VGP or Andrew Huang can immediately tell or know I bet) - if you are a natural tenor, it might be possible. But might be quite a stretch for a baritone.

Has it been that long (not since 2011) since the last NASA manned shuttle launch? They call it SpaceX - never heard of it. I'm not surprised it was scrapped indefinitely back then, since several unfortunate disasters / accidents. Hopefully, they got their shit together.

I would probably put most of the blame on Youtube for the holdup on "Cobra Kai" S3. They might be reluctant or stubborn on certain negotiation points (or have demands of their own) in releasing the series, while the "Big Three" just want what's in the best interest for the series and its future. It makes sense in terms of business, but it's at the expense of fans unfortunately (having to wait another lengthy time period without any certainty of when). Youtube is notorious for censorship and stifling creative control / creatorship, so I wouldn't be surprised if they are playing bully in this sense. For any continued premium subscribers - you should have unsubbed and cancelled right after watching the season. Or contact your credit card provider about it.


---
Friday, May 29, 2020

Podcasts (either audio or video) have been the go-to activity during quarantine, and there are quite a few of them. Here are some of my recommendations:

GeniusBrain Podcast - unfortunate that J. Jitsukawa can no longer participate (some very relevant subject matters), but the squabbles and grievances from Mariel Song more than makes up for it haha.
Sung's Garage - mostly about cars, and car enthusiasts. Sometimes, they can go into different subject matters with different guests.
No Chaser - although the subject matter is usually irrelevant to me, there are hilarious ones (such as jerkin' off in the bathroom one haha)
Yang Speaks - subject matters or topics that should be relevant in today's decaying society.
Cobra Kai Kompanion - for the Cobra Kai or Karate Kid fan, interviews galore.
The Delta Flyers - I'm not a Trekkie, just a regular fan. But if you want juicy and hilarious tidbits and stories on the ST: Voyager set, have a listen.
Asian Enough - I just found this, good talk with Sung Kang. Hopefully, there'll be more.

How about a crossover show called "Fresh Off The 'Kims'" haha - well, there'll at least be a table read between casts.

I'm sure there are others to be found. I did find the episode with Daniel Dae Kim on the Darkest Timeline quite informative and funny.

Apparently, "Cobra Kai" S3 is switching platforms to either Netflix or Hulu. Now the question is - when. Another waiting period?

Do folks really have to get uncivil and barbaric to protest. Instead of rioting as a form of protest, how about trying to handle it with civility (signing petitions, marches or holding events, speaking out on social media, etc.). Petitions can be effective, although no guarantees.


---
Monday, May 25, 2020

I enjoyed reading this article from Justin Lin - he pulls no punches, and tells it like it is. You can never be "all outta 'fuckin's' to give" haha (whoever deserves it, deserves it):



httpss://www.esquire.com/entertainment/movies/a32619058/justin-lin-f9-fast-and-furious-han-back-interview/



And it makes it all the worthwhile to hear that Justin Lin never compromised his stance and beliefs to make the film his way. Otherwise, the breakthrough film of "BLT" featuring a spectacular story and ensemble of an Asian-American cast would never have happened.

Watching the WoW AWC on Youtube was only inconvenient in the sense that I experienced a lot of freeze ups or interruptions (non-stream videos run smoothly however) - had to continuously refresh or re-open the browser window. Plus, adjusting the video settings - Twitch is a bit better (their flaws are the shittier ads on there - which I close out the browser on).

It's the last of week of May. Perhaps news on "Cobra Kai" S3 on the 31st? Hopefully, something more than just "trailer coming out sometime this summer or fall" obscureness. Specifics, dammit!


---
Friday, May 22, 2020

I don't think I've heard from or seen Roger Fan since "BLT" - I'm pretty sure he's been very busy as well as the other BLT alumni - so, it was a pleasant surprise seeing him in Sung's "My Car Your Car" episode. Roger Fan - who played Darec Looh , the "mastermind" of the BLT gang and the anal retentive brother in "Ping Pong Playa" haha.

Film reviews should be forthcoming for "Everything Before Us" and "IWMYM" (when I have time to rent it).

Perhaps some more J.S. Bach for future recordings / videos.


---
Wednesday, May 20, 2020

I had planned to watch WF Production's "Everything Before Us" back then, but missed out on it. Certain platforms should have kept it for awhile. Anyway, it's on Youtube now Chapter by Chapter. I'll post a review on my Films page once all the Chapters have been watched. But I'll say this - it was nice to see a hilarious cameo by Timothy "Formerly known as DeLaGhetto" Chantarangsu haha. "Yappie" is a series worth watching as well.

Speaking of more podcasts and if you can't get enough of Sung Kang (for in-depth stories / insights), have a listen:



httpss://podcasts.apple.com/us/podcast/asian-enough/id1501446978?i=1000475060127




---
Sunday, May 17, 2020

Damn, Sungwon. How do you do that without moving your head or keeping your head still? haha. It kinda looks like his head was photoshopped.

I don't think I sat through a full transcription of the Video Game Pianist's live stream, in particular the more difficult ones (which can take quite awhile). It can be a very difficult and time-consuming process for sure, as I sure wouldn't be able to do even a measure of it (well, perhaps just one measure with enough practice).

The major advantage of a person playing versus a machine playing - the interpretative and emotive quality of the person. This is why we should not be playing like a 'machine' - master both the fundamentals and then the interpretation on top of it.


---
Saturday, May 16, 2020

On Character Media's 30 years celebration of Asian-American / Asian representation in Film & TV - very nice montage, from stereotyped minor roles of ages past to normalized / major roles in the modern era. There has been progress, but still a long way to go. The defining moment in this century - "Damn it feels good to be a gangsta while still being the best of the best" in "Better Luck Tomorrow", to Harold & Kumar eating 30 sliders and telling off his co-worker to go fuck himself afterwards, or re-visiting Hudson Yang as a short, fat kid in FOTB. But it is just the beginning. The fight is still on, bring it on.

The next recordings might be a new Mozart Piano Sonata, after a few more surprise pieces. Finding new repertoire is not easy - sometimes, it is possible to look at a piece and determine whether it's a beautiful, worthwhile piece or not. Just as with playing by ear, hearing a melody by looking or reading a piece for the first time is a talent that only a very few have.


---
Tuesday, May 12, 2020

PBS has a docu-series on the Asian-American experience this week. It's these experiences that should be taught in history classes and should be prevalent in textbooks - it can only help with understanding and curb ignorance. Unfortunately, there is still a long ways to go.

I've watched some cast reunions of classic '80's films or shows here and there, but they took place at cons (usually just Q & A's with a moderator). But with quarantine life, shouldn't there be more online reunions? Fans can make it happen. Fortunately, there is the "Reunited Apart" for "The Goonies" and "Back to the Future". My only peeve is that the individual can't say much, and it's cut to the next person or topic. But there's probably a time limit to its length anyway. Still, at least it is not strictly a Q & A. I might give some of my favorite quotables or thoughts on my Films page ("Let's see if you bastards can do 90" - that should have been in an F & F haha).

With every Q & A, accept the fact there is always going to be questions or inquiries on the release or trailer date for "Cobra Kai" S3.


---
Friday, May 08, 2020

Thanks, Sungwon. That is quite a DVD collection ya got there. Out of all of them, the Miyazaki anime, Cowboy Bebop and perhaps Tokyo Godfathers are the only ones I might be interested in watching haha.

As for his non-anime stuff, a huge "Hell No - Fuck Dat Shit" haha. But to each their own I guess.


---
Thursday, May 07, 2020

If you are ever curious about sounds and sound waves, perhaps Harmonics is a subject for you. Beyond fundamental Music Theory, these topics can be interesting only if the interest is there (prepare for some mathematics or physics). I never got around to master or learn Advanced Theory, although the fundamentals are enough for me. However, I'm sure it would be good to know.

The future of music theory or music production classes is here, and his name is Andrew Huang (one of them).


---
Tuesday, May 05, 2020

The Video Game Pianist can play chess and the piano while live streaming, and now he's up for some C# programming of video games and composing video game music. What can't this guy do heh. But it's a productive quarantine project if I heard of any.

Fortunately, the telescope might be useful or salvageble afterall. Just an overlooked detail that didn't seem obvious at all, something manuals or instructions would never indicate. Hopefully, looking forward to more celestial observations (properly this time) and it's time to update that web page.

More podcasts - "The Delta Flyers" (which the first episode uploaded today - plan to listen to this regularly, with more thoughts on the "Star Trek" page on select episodes), and "Yang Speaks" (depends on the subject matter or guest - not very interested in just anybody or anything).


---
Sunday, May 03, 2020

The official site for A100's "most influential / impactful" Asian-Americans and / or AAPI for 2020:



httpss://goldhouse.org/a100/?y=2020


Some notables: Randall Park, Daniel Dae Kim, and Andrew Yang. I'm not sure if it's just a once a year thing (and it does not seem recurring), but John Cho and Jeremy Lin should have been on there (although they appear to be on last year's list or so I saw). Otherwise, a complete travesty.

Speaking of John Cho, have a read on his recent article:



httpss://www.latimes.com/opinion/story/2020-04-22/asian-american-discrimination-john-cho-coronavirus


There should be an honorable mention: Sung Kang, Goh Nakamura, Justin Chon, Youtubers - Timothy DLG Chatarangsu, D-So, (for added weight heh), Ryan Higa, Try Guy Eugene, etc.

Also, enjoy Linsanity week!


---
Saturday, May 02, 2020

It's Asian-American / Asian Heritage Month! (or AAPI). It's the most important month for me.

Here are some more social media pics funnies :


RANDALL PARK'S WARM
ASIAN HOSPITALITY HAHA
FACING YOUR FEARS -
"Mariel I lob-uh you so much"
FAT FLOATS? FAT ALSO FLIES HAHA
Sunday, April 26, 2020

There are no new worthwhile podcasts - although I still re-watch the one about jackin' off in the bathroom now and then, among others haha. What better then, to watch / listen to the Video Game Pianist's live stream performances (or recorded live streams).

I'm already prepping for my next recordings.


---
Saturday, April 25, 2020

I wonder what "eventually" and "before Christmas" implies - 12/24/20? (technically, that's before Christmas haha). I'm still thinking late summer or autumn (September). Still, quite the wait.

Well, the WoW AWC Tournament is at the end of May.


---
Friday, April 24, 2020

This is hilarious - E. Hyundai vs. Ryu - Round 1, Fight! hahaha: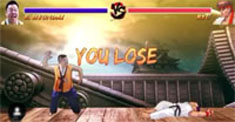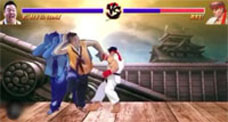 ---
Wednesday, April 22, 2020

Gotta love Sungwon Cho's (aka ProZD) re-tweets of his vintage skits or clips from a few years ago. If anything, we might have missed something from his plethora of creations. So it's nice to get a few laughs here and there for more quarantine entertainment haha.


---
Sunday, April 19, 2020

"Final Fantasy" has some of the most beautiful video game music - "Zanarkand" comes to mind. I've never played the game itself - but watched the VGP concerts. Playing by ear and on-the-spot is still a difficult skillset in of itself.

Unfortunately, no new podcasts yet (no interesting subject matters for me at least). Perhaps more couple beef or squabbles, or even more toilet seat or jackin' off humor /stories? haha.


---
Friday, April 17, 2020

I'm curious as to what kind of character Dr. Cassian Shin ("New Amsterdam") is - Daniel Dae Kim tends to play sketchy characters, don't let that ear-to-ear smile fool ya haha.

Jackin' off on the toilet (or, "fappin' on Da toilet"), in the shower, or in the tub - why not hahaha.


---
Sunday, April 12, 2020

Youtube should not have removed the "Homegirl" video in the first place - there are plenty of booty, ass pics and whatnot on social media. Youtube in particular - and I'm not talkin' about YouPorn haha. They are clothed - shouldn't that be enough? In the words of "Beavis & Butt-Head" - "Censorship Sucks". You can take that fuckin' fact to the bank.

I stopped wondering about "Cobra Kai" S3 - it might not even release until this summer if at all this year (when summer movies have been postponed - such as "Fast 9". Not that I watch any). That might be a fortuitous time, but we can only hope that it'll be earlier.


---
Wednesday, April 08, 2020

There's something to look forward to for WoW's next expansion "Shadowlands" - class changes or unpruning. Although it isn't exactly going to be the way it was, at least more abilities are going to be returning. Max level content is still an issue, and that remains to be seen. More thoughts on my WoW page.

Booty for the Foodie, or Foodie for the Booty? Booty for the Foodie fo' sho' - I'd definitely go after the food myself haha.


---
Monday, April 06, 2020

What is this fascination with "Animal Crossing". To me, it appears to be just a damn kids game but what would I know - since I haven't played much outside of a handful of games (with WoW being the only one these days). I understand the "Doom Eternal" hype - that game looks badass.

Might I add to the "shit that annoys my SO" - eating or chewing with my mouth open. I don't do it all the time, only when I look possessed when eating a delicious meal haha. It's her biggest grief or peeve against me.

I'll have to schedule the next recording, not sure when (but it's about ready). Practicing or playing is fine, despite everyone quarantined. It'll make it a bit difficult, since I'll have to make sure they are outside. Unless I had a sound-proof room, door shutting and footstep stomping can easily be filtered through.


---
Sunday, April 05, 2020

Fortunately, nicer weather ahead. For awhile, there was another round of on-and-off precipitation with some hail. Hopefully, just a stretch of sun would be nice.

Here's my take. There is a difference between "being responsible" and "doing favors". Responsibility is something that you are obligated to do. Doing favors is an act of voluntarily doing something out of your own decision. For example - I take out the garbage regularly as well as washing dishes. If you are busy and can't do it on a day, you'd ask someone else who usually doesn't do it to do it as a favor just one time. In that regards, that should be fine. Also, women - fuckin' ask nicely if you want us to do a favor in terms of a chore haha. If a favor is in the selfish interest of another, then hell no - I never do favors, and I never have. I'd be just as happy to tell 'em to go fuck themselves over and over haha.

Gotta love couples drama and squabbles over issues such as toilet seats haha. How I annoy my SO for one (other than picking my nose, scratching my ass and other habits) - it's when the urine sprinkles or sprays on the floor depending on the flow of the stream.


---
Friday, April 03, 2020

In the face of racial persecution, who can you turn to? Learn self-defense techniques from shifu wuhan Steve! muhaha.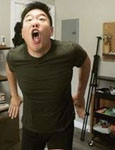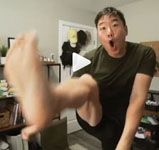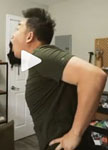 I might need to create a social media funnies web page. For me, classical piano / music, humor and gaming is getting me through this.

The holistic approach of postitivity and maintaining a stress-free demeanor is very important for health for sure. But that does not mean to disregard quarantine, mingling, or doing whatever. Kudos to some of the most important humans right now - medical / health care workers, workers in the food industry (groceries, to-go restaurants, etc)., and delivery workers / shippers.


---
Saturday, March 28, 2020

For all the horny toads out there, here's something to do during quarantine - watch Timothy DLG's new music video with RUSSELL called "Homegirl". Fresh 'beats' and rhythm fo' sho'.


---
Friday, March 27, 2020

"Piano Day" - it is a wonderful instrument, and deserves its own celebration. I should play / practice a full repertoire tomorrow. Unfortunately, I do not have social media. But there are plenty of pieces to play - it's difficult to select, but probably something not as common - I would select what I would consider my encore or introduction piece - Mendelssohn's "Song without words" (Posthumous) or perhaps Schumann's "Traumerei" from "Scenes from a Childhood".

I'll be watching the Video Game Pianist live stream now and then. He's also transcribing by ear on the spot - how cool is dat.

Teach us, J. Jitsukawa, thy martial arts prowess with your bags of fruits whipping around gracefully hahaha.


---
Wednesday, March 25, 2020

I don't know which is worse or more embarrassing - recording a candid camera moment of your significant other singing in the shower (albeit off-key haha), or your significant other knowing you're already there and singing along to terrible boy band music haha.


---
Sunday, March 22, 2020

I'm sure the VGP (the Video Game Pianist) has been busy with performing, teaching, etc. But during quarantine, subscribers are going to be treated to frequent live streams! These days, online entertainment is where it's at now. I'm looking forward to more D-So Comedy shit haha.

I gotta make a Chappagurri at some point - remember Buddae jhegae anyone (however you spell that)? You should stick with a healthy diet during this time, but once in awhile - you can treat yourself. Wee wee haha.


---
Saturday, March 21, 2020

Here is an article with Brian Tee aka DK from "Tokyo Drift", and his role with "Chicago Med" (their 100th episode celebration):



httpss://charactermedia.com/qa-get-to-know-the-man-behind-the-scrubs-brian-tee/



Talk about it's a hard-knock life, it be more like it's a quarantine-life heh. In quarantine, I guess couples are going to have to put up with each other more - don't let her eat all them bon-bons or eclairs haha.

It's mind-boggling to think that there are some who are taking this situation lightly. We do not need a wake-up call to realize that - it should be apparent now.


---
Tuesday, March 17, 2020

Asking which classical music composer you would like to meet or talk to, would be similar to asking what your favorite pieces are. That is difficult to answer because there are quite a few, depending on the moment.

Well, I have music to play, video games to play, K-dramas to watch (other than trying to exercise more often). To each their own with leisure - Sungwon Cho aka ProZD seems unfazed at all with all the paranoia and irrationality going on. Yep - board games and anime does the trick heheh.


---
Monday, March 16, 2020

We all need to calm down a bit (especially with all the hoarding of supplies). Of course, never take this situation lightly (always be cautious). Anxiety and panic usually can worsen one's health, as with negative energy for sure. Instead of taking a stress pill, how about some more Vitamin C? Everyone should get in the habit of eating healthier and more vitamins.

With that said, always remember to sanitize, keep your distance, and don't touch your face! heheh. Folks shouldn't be afraid to go out once in awhile. Unfortunately, there are always going to be folks who don't listen and do whatever. This is why bans and lockdowns are happening. But restaurants should offer take-out options if possible.

With a lot of "doom and gloom" and "over-sensationalism" that is going on, I won't blog about this that much anymore. Although a bit of humor always helps.

GeniusBrains' recent podcast "Living a life of gratitude", it touches on the subject of stereotyping in terms of different race relationships. A salient point that certainly was relevant to me was that we tend to either form cliques, or keep to ourselves because of being outcasts (or exclusion - something along those lines). I don't believe that any particular race or gender should be obligated to initiate a conversation or contact. The problem is, we are selfish beings and we usually tend to expect others to do all the work or initiate. Fuck No.


---
Sunday, March 15, 2020

A Flex-cellent advice from Phil Swift at the Flex Gym of all places - "Sanitize / wash your hands, keep your distance (and might we add to not shake hands heh), do not touch your face!":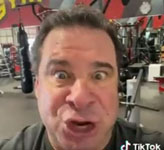 A temporary UBI is absolutely necessary at this point. Businesses or shops / stores should mandate a sanitation requirement of their places.

I think it's still alright to go out, as long as proper individual precautions are taken.

Sometimes I wonder what the hell the scientists are doing, other than sitting on their asses. They need to be on this 24/7.


---
Friday, March 13, 2020

That would be a novel idea - Flex Hand Sanitizer! Get Flex-Clear or Flex-Free of bacteria haha. "Now that's alotta sanitation!"

Hoping for nicer weather next week - fortunately, just a dusting of snow today but that's it. You should still go out however sparingly, but be cautious.

Hooray, new K-Dramas to watch. I'm usually "thrilled" for Thrillers.

In these trying times, I should play my repertoire more.


---
Thursday, March 12, 2020

Costco's "Pizza Combo" - I guess I'm not a regular for sure. When I hear the word "Combo", I usually take it to mean that it includes a soda (and a side such as fries - depending on the eatery). I guess I know now heh.

It seems like we're living in apocalyptic days or symptomatic of it (and not just the severe / wacky weather at times) - cancellations, postponements, paranoia, etc. Fear is part of being human. But it never helps to panic or overreact (which I have a problem with at times). But for sure - act with caution or extra caution if necessary - even if it means washing your hands extra or avoiding large crowds or gatherings. However, if proper precautions are taken, there is no need to live like a hermit. We can only pray that it'll all subside eventually.

For more info - httpss://www.cdc.gov/


---
Sunday, March 08, 2020

International women's day - where do they come up with these things. Anyway, happy international women's day (including the fat ones haha). Personally, I'd prefer an International Cheesies day or International Cookie day where we celebrate all things delicious.

Daylight savings should be gotten rid of entirely, not kept. Except for the film "Daylight Savings" - Goh Nakamura's music is always a pleasure to listen to as well as this film.


---
Friday, March 06, 2020

Johann Sebastian Bach - most might consider the "standard" for classical music. One thing is for sure - if you can master his pieces, it makes it much easier to learn and master others. It seems that most pieces have their own difficulties or nuances. You'll need to train your brain to become adept at the left hand.

Would it make sense to begin learning with Bach or the Baroque composers? Personally, I don't think it really is that necessary or required - but it definitely helps or for sure advantageous.


---
Thursday, March 05, 2020

The "Humanity Forward" movement has begun. I was hoping for a third or a new party, but this is similar (more of a movement or organization however) - it is for the future.

Patrick "Kwok-Rock" Kwok-Choon on "Diggstown". Never heard of the show, but worth checking out also (if you have access to the channel or network). Now can you "Dig" that? haha.


---
Wednesday, March 04, 2020

I might need to check out "New Amsterdam" - a medical drama on NBC (are they turning a corner in diversity? With "Chicago Med" as part of a trio, who knows). Anyway - all it said was a recurring role for Daniel Dae Kim, but it remains to be seen if it's just for a season or two. I would've liked to see DDK's character return on "The Good Doctor", but I guess that show is diverse enough. Hell no - there can never be enough diversity - it's the new norm.

There are most likely shows I don't know about on other channels that have already embraced diversity. I'm usually on the look-out for any up-and-coming Asian-American actors, whether it's in a major or minor role.

I have a few pieces that I'm thinking about recording / uploading, including some more Studio Ghibli. Whatever inspires or you connect with most. More thoughts at another time. Music is eternal and ever-lasting, and it can be expressed quite well with even persons with disabilities (whether via dancing or other ways). Sometimes, I think even they are even more talented and attuned with the music than your average or typical person in this world.


---
Monday, March 02, 2020

I'm hoping there'll be another online concert or live streaming of a Lang Lang concert at some point in the future - they are rare however. With a full repertoire of what seems like from every composer and piece (at every level), the question is - what can't he play.

I haven't played much Liszt. "Danse Macabre" is the only piece I'd consider returning, other than it being a Halloween favorite or a seasonal piece. His masterful piano transcriptions and Etudes are technically challenging. I'd have to be inspired to have the patience to learn them. Right now, I've been inspired by the euphoric melodies of my current repertoire.


---
Sunday, March 01, 2020

Who doesn't like Girl Scout Cookies...they're Yumm-a-licious haha. Somoas are my favorites - haven't had them for quite awhile. They could be crunchier - just freeze them. As if the company should've froze them themselves or something. I agree with ProZD's top three for the most part.

Imagine lecturing about 'balance', and then tripping or falling on yer ass. On stage. In front of an audience. We shouldn't laugh but...hahahah. Put it this way - let's give her the benefit of the doubt: we all trip and fall at one point in public. But the way she fell. Hahaha.

I'm no fight expert - but if a fighter is still standing, shouldn't the fight continue or ask if the contestant is alright to continue? Sheesh. The way he was kicking, reminded me of "Bloodsport" haha.


---
Saturday, February 29, 2020

I was wondering what Brian Tee was up to, post-"Tokyo Drift" life. He has a family, and is currently on a show called "Chicago Med". A Major or Minor character? Unsure, but perhaps worth checking out at some point.

So Daniel Dae Kim became a groupie for a band haha. I most certainly would believe that "H50" went downhill after he and the other person left the show.


| | |
| --- | --- |
| | Social Media Picture Of The Day (D-So Instagram) - Here's your "Butt Buddy for hire" haha. Talk about defensive stance - if any pick-up basketball team needs a defensive player, his ass can block out the paint quite well. |
---
Wednesday, February 26, 2020

"Welcome to Costco, I Love You" - the iconic "Idiocracy" line haha. Well, if Costco is going to require membership to eat at their famous food court, they certainly must "love" their members or members-to-be (again, it's all about money and profit). If you're a regular Costco shopper, it's worth it. If you go there just to eat, don't waste your money. It's certainly a bargain and damn tasty food, but the cost all adds up with the membership fees.

Randall Park with a new reality show - I think. Sounds intriguing. Yes, we are wondering what Daniel Dae Kim is up to with that cryptic instagram selfie photo.

Learning new techniques or ways is always a continuous endeavor - in particular, memorizing pieces more effectively as well as calming nerves. Recording is a type of practice in a way - when playing in front of a camera or a person, it is in a way practicing to get used to it. One thing is for sure, feeling or knowing the music beforehand defintely helps. The rest is just filling in the details or mastering the notes.


---
Saturday, February 22, 2020

Here's to a farewell to "Fresh Off The Boat" (FOTB) - it was the sitcom about Asian-Americans (as well as being relatable to others), and a hilarious one at that. The finale was hilarious - now we know how Eddie became a culinary foodie haha. And more dancing and karoake next time. I have yet to still catch up on the previous three seasons, which I missed. As I said before, six seasons is considered a success - and who knows, if the show didn't move from its successful time slot, it might have been renewed. But then again - there might've been more whinin' and complainin'.

And now, I'm curious about "Wandavision", Randall Park's next project. But good luck to all alumni.


---
Friday, February 21, 2020

It's almost the end of February, and still no updates on "Cobra Kai S3" - only major hype for the season finale. Is a Teaser Trailer too much to ask? haha. You can't get any more secretive or tight-lipped than them. I would guess April (the month leading up to the season premiere - the countdown begins). We can only assume that post-production or editing has almost finished or is completed.

Whether it's music, comedy, or skits / parodies, even creators need to take a break. But kudos to anyone who can keep going and going and going. I'm curious if that's a new Andrew Huang beat that's going to be released - out of carrots.


---
Thursday, February 20, 2020

Somebody get Flex Tape or Flex Paste to fix all the political mess or debates. It appears that "we'll live with it" might become a new meme haha. Talk about a complete lame-ass of an excuse. This is why Andrew Yang is the only one worth following - as long as society is mired or stuck in the in-fighting or smearing, as well as the old ways of thinking that are becoming ineffective and no longer work (other than benefiting the selfishness of themselves), there'll be no progress. It requires keeping up with the modern times, and embracing new ideas and thoughts. Perhaps it's time to follow CNN as well.

Clear, sunny weather at last - hopefully, there'll be more drier and warmer conditions ahead.

The Derek Mio commercial with Servicenow was hilarious. Any Aaron Takahashi commercial is hilarious.


---
Sunday, February 16, 2020

GeniusBrain Podcast Episode - Terrace House Tokyo Edition. I have no interest in watching reality shows, because almost all of them (I think all of them) are scripted to the tee - rarely are they actually "reality" or unscripted. In another words, "scripted" tends to mean that things are planned or intentionally done. However, thanks to the Podcast, I am curious about "Terrace House: Tokyo Edition". Just pucker up, and look like a puffer fish for a photo-op! hahaha.

Flex Paste also looks like marshmellow fluff - but it is not (do not eat). C'mon, do it! Make Flex Condoms happen! hahaha.

Nice reunion - Justin Chon and Curtis Cook, Jr.


---
Saturday, February 15, 2020

What a Valentine's Day dining feast - but I'm curious as to whether the focus for a lot is actually on the loved one / significant other,....or the food heh.

Guysh, it's Flex Paste - apparently, Phil Swift is now making rubber boats out of chicken wire. There's a new meme floating around - "Flex Paste penetrates DEEP in hard to reach places". Why Phil - I didn't know you were getting all intimate and erotic with it now hahaha.

Flex Paste might look like whip cream or ice cream, but it is not edible.

With that handy tool, Phil Swift can be the "Bob Ross" of the flex world. Nice aim (static cling ain't got nuthin' on dat) haha.


---
Friday, February 14, 2020

Happy Valentine's, "y'all" haha. In addition to roses, chocolates / candies or sweets, or dining out, how about a nice diss track. Nobody does it better than Timothy DLG (other than the king of freestyle Andy Milonakis might come close) - it isn't really a "diss" per se, but he does spit mean rhymes, and I think I did hear him say "Ho" haha.

Who's actually curious to find out what all this Flex Tape World Premiere hype is about - we know it has to do with chickens. Don't lay a dud haha.


---
Thursday, February 13, 2020

My watch-list for upcoming films - "F9" and perhaps "Mulan" - I think they'll be blockbusters in the making. Other than that, going to find out when "Surrogate Valentine 3" and "Blue Bayou" might release on VOD in the future. Most likely not anytime soon however. Other than that, this year appears to be an empty year for films, more like "Shit-Ain't-Worth-It" type haha.

It's encouraging to hear that supporters and other folks are not giving up, and starting from the ground up to continue the Yang Gang movement and all that Andrew Yang stands for. The dem-tards (turds), media-tards (turds) and corporate-tards (turds) are too prejudiced to include Andrew Yang. I don't see it happening anytime soon - I would hope that Yang can branch off and run as Independent. Either way, the phrase for the day: "Can't Stop, Won't Stop".

I'm thinking of a Tchaikovsky piece or some Mendelssohn pieces. They can be sublime.


---
Wednesday, February 12, 2020

I can't wait for the "Diss My Wife" track haha. Although from the preview, it didn't really sound like a diss, more like a "disguise" as a diss. How about adding - "you so fat, you can't even see your own coochie!" haha. But you can't judge a track just from the preview - gotta watch the entire or full video. So when is the "Danger Boyz" theme going to release - that is the question.

Sung's Garage - it'll be interesting to see how that's pimped out. A lot of useful advices to implement.

Let's fast forward to Yang 2024. Andrew Yang has tons of great ideas / policies, all surrounding the theme of "Humanism" or "Human-centered economy". UBI is his biggest ideal, and is going to be necessary. Until then, I foresee things getting worse or stagnant - with further job losses, discrimination, hardships, etc. Andrew Yang was a proponent for us all - from all walks of life (regardless of race, gender, status, etc). The movement has just begun, and I'm sure Andrew Yang is going to find a way to build more momentum and gain more supporters. But certainly a huge gratitude or thank you is deserved to all his supporters and for the tireless efforts of fundraising and donations. I absolutely blame the prejudiced media (except for CNN and perhaps ABC) for stifling or phasing out Andrew Yang - but it's certainly not the main reason. Right now, there's too much prejudice in this society - and antiquated, old and ineffective ways of thinking that need to be eradicated.

I recommend watching Lang Lang's playlist of lessons - very helpful tips, and you can add a few of your own as well. Remember the three C's - stay calm, cool and collected. And don't stop heh. At some point, you should reach a level of musical awareness - which doesn't happen overnight.


---
Sunday, February 09, 2020

Sunday is usually my podcast day - today, D. F'N Choi! episode haha. Haven't heard from the guy in years - he stopped creating music to work on a new video app so I heard. Fo' Sho' - we need a new alternative.

Another wind storm, another outage the other day. Again, kudos to the field crew working around the clock. We live in a remote area where it does not get priority to service (or it appears), or might be difficult. But it is something we might have to get used to, as future winters or other weather events might become the norm or regular with further climate change (hopefully not). Or just move to the desert.

Apparently, the telescope that I got is a dud or a defective (or the brand is just a scam). The magnifier lens blurs instead of magnifying - our binoculars work better. Unfortunately, I was not diligent enough to return it for a refund or credit back to the gift card.

The two Chopin Nocturnes recorded / uploaded are my favorite Chopin pieces (and up there with some of my favorite pieces overall). I was working on two more actually, but unsure if I am going to record them. Who knows.


---
Friday, February 07, 2020

Chopin's Nocturne Op. 27 No. 2 is one of my favorite pieces. Most likely up there with Piano Sonata K. 498a now. I should keep playing them til the end of time. It's a difficult piece, and it required a lot of practicing. But it was worth it. The subtleties or intricacies of the phrases can never be underestimated, and one thing is for sure - it is quite euphoric when you reach the "dulce" or "sweetly" phrases after a frenzy of melodies. It is the most melodic and has the most Nocturnal feel out of all the Nocturnes, in my opinion. Op. 72 No. 1 "Posthumous" - dark and brooding, but hauntingly melodic. More thoughts to come on my classical piano blog.

Looking forward to drier weather soon. A lot of precipitation is one thing, but too much is another.


---
Thursday, February 06, 2020

Podcasts are both informative and fun (whether they're in video or audio format) - and there are a lot out there. I just found a new one - Sung's Garage. Not that I'm a car enthusiast, but hopefully they'll shed more light or talk more in-depth about the new F9 film. Certainly some recommendations - GeniusBrain, Off The Pill, No Chaser.

It's great to see the "Tokyo Drift" crew back. How about a possible Takashi cameo (the old DK)? The new DK, "Who the hell is Earl", and who else haha.

"Parasite" - I am not going to review the film but I enjoyed it for what it's worth. It's a dark satire on the dynamics or relationship between the wealthy and the poor. But in a way, it can also be seen as a social commentary on how piss-poorly humans treat each other - how the wealthy view the poor, and vice versa. It can certainly be extended to race / ethnicity as well.


---
Wednesday, February 05, 2020

It's time for Social Media Pictures of the Day. I should create a ProZD (Sungwon Cho) fan page.


| | |
| --- | --- |
| GOTTA GO ON THIS RIDE HAHAHA | ENOUGH SAID HAHA |
| | |
| | |
| --- | --- |
| BOBBY LEE - LOOKIN' LIKE A "DOWNEY" | JUSTICE FOR HAM (Courtesy of Stevie G.) |
| | |


Good luck to Aaron Takahashi and his new journey as a father!

It's almost curtain call for "FOTB" - one hour series finale on the 21st.


---
Monday, February 03, 2020

Blunders of all blunders. Errors of all errors. I gotta get me one of them "Justice For Ham - FF Mime" shirts haha. Well, aside from thinking that Kansas City is in Kansas or there are 57 states. Or how about the "I never understood wind" epiphany haha. Makes dubya sound like a competent.

As more retailers and malls close shop or go bankrupt, Amazon needs to get taxed the shit out of them. They need to be regulated or broken up. I'm more inclined to start purchasing from other onliners (if at all), after I use up my gift card. It is definitely a problem when we all automatically think or go to Amazon for online purchases.

I heard about "Minari" doing well at the Sundance festival. The new film with Steven Yeun in it - it's worth watching. Also, Justin Chon's "Blue Bayou". The blockbusters for this year is "F9" in the summer, and perhaps "Mulan".


---
Sunday, February 02, 2020

Maestro Lang Lang said "at least" two hours of practice - which means minimum. Whether it's learning a piece, refining a piece or memorizing a piece. If you have to over-practice or practice too much, it usually means you are stuck or you are not learning the piece. It happened to me. Take a breather and try again. However, what I learned is that you have to have the motivation and inspiration for it - not because you have to practice. With effort and desire, even you can learn a piece! (one would hope haha).

The duo of D.So and J. Jitsukawa (aka GeniusBrain Podcast) are the ultimate self-help guru's fo' sho' haha. From avoiding toxic relationships and folks, or giving advice on how to be successful, all I can say is - move over Tony Robbins! You might not be our Guru, but they sure are haha.

Here is an article on Sung Kang and his Fast return:



httpss://www.latimes.com/entertainment-arts/movies/story/2020-01-31/fast-furious-9-trailer-sung-kang-justice-for-han


---
Saturday, February 01, 2020

This has to be one of the wettest winters ever, or it just seems like it. Just seeing the sun is rare these days.

The first recordings might be some Chopin's Nocturnes, before returning to the Piano Sonatas. As usual, I need to schedule in time.

I'm usually completely uninterested or uninspired when it comes to movies - because the same old shit happens (content recycled in disguise and the continued lack of diversity albeit some progress). However, I don't think I've felt this excited in awhile with the news of "Fast 9" and the return of Sung Kang's character. Checking on his social media on occasion, there were no indications at all - just a car enthusiast working on various projects and other quirky stuff.


---
Thursday, January 30, 2020

Quote of the day: "Andrew Yang is my motherfuckin' guy" haha. Just like my man Felix Mendelssohn whenever I practice a piece of the composer heh. Chappelle knows what's up - while health care or health insurance is a necessity, it is not an immediate necessity or priority. It's not like we use it everyday, or frequently. It's the greedy businesses that make money off of it that tout it the most. Food and other basic sustenance - that is priority or immediate. If you are in the poverty threshhold, it becomes that much more difficult to make ends meet (if at all). Especially living in an era of technological change and more greed - jobs are being lost, out-sourced or replaced by automation.

What is Daniel Dae Kim up to with doing voiceovers? Curious.


---
Sunday, January 26, 2020

Film festivals are where some gems can be found (to each their own of course) - whether it's SXSW or Sundance. So I looked it up, and Daniel Dae Kim is there (not just to enjoy skiing), but he'll be in another film "Blast Beat". Also to support other Asians featuring in other potentially intriguing films - "Nine Days", "Palm Springs". The word "diversity" does not mean a fetish for one particular race or gender - it is inclusive of all. Unfortunately, the problem still exists and continues to exist. Just invent a time machine send all the racists in the industry back thirty years or so - or back to the dark ages (they'll be happy there I'm sure). Diversity can't be stopped. If anything, life is finite so we just need to let time to continue to pass by, and just continue to create on our own (as well as support).

Edson Oda's "Nine Days" sounds intriguing. Never knew who Edson was, but kudos to his credentials - hoping he can direct and write more.

"Instant grab" - does not mean to keep pressure for more than a few seconds haha. It's supposed to be "instant" - shaking my head. I'm having second thoughts about trying Flex Glue.

Finding your self-worth or self-assurance - it isn't difficult when you know you are happy in what you are doing, or found your passion. It is very much correlated (perhaps not directly or dependent) with happiness, confidence. Self-esteem and confidence is related to it. Also, being a step ahead of any potentially toxic relationships or identifying / getting out of toxic relationships. I could see the benefits of one-night stands I guess haha.


---
Friday, January 24, 2020

Sungwon Cho (aka ProZD) is spot-on with his impressions - hilarious. Kind of reminds me of Alfred Hitchcock but with a higher pitch. Perhaps not with the same temperament, but I wouldn't be a bit surprised that a lot of them have quite the temper haha. Don't we all I guess - over bad service or little things, why not. Simu Liu is getting up there with his impressions.

I read about the plight of film composers from Goh Nakamura's social media. It's these folks that labor and work hard behind the scenes to make a show what it is. Music is very much part of a show's success, and composers should get paid or compensated accordingly. Not that I ever watch that bland channel - not since canceling Dual Survival (at least the first three seasons of it), nothing else has been worth watching.

Kudos to the phonebankers and volunteers on the Yang Gang - it's always refreshing to hear the enthusiasm and energy. It is what is going to re-invigorate this country, and the future / new generations to come. No thanks to the current stale rhetoric of the status quo.


---
Tuesday, January 21, 2020

I should list my favorite K-Dramas (at least ones on Netflix). We saw one recently "Live Up To Your Name" - about two doctors (one from the modern day / present and one from the distant past / historical era) who meet by fate in a redemptive story arc that has a plethora of messages and drama. I can deal with side comedy and silliness, as long as a drama has good character storylines and other suspenseful elements.

What does it mean to be a doctor? Why become a doctor? A Physician or a Doctor can only do so much, but a patient's determination or spirit to live is also important. There are quite a few thought-provoking ideas here. It applies to other areas as well, such as music. What does being a pianist or a musician mean to me? Why play music at all? Most would answer - money and having a good career. Without passion and the desire or happiness in what you are doing (albeit doing it for the right reasons), there's no point in my opinion. If you can make a living off of your passion, that's what is called a "dream job" or the ideal.

It is the "Year of the Rat" - I think the Lunar New Year is on the 25th. And we're not talkin' about the other kinds of "rats" that plague society (trolls /racists, terrible human beings), "mafia rats", etc.


---
Monday, January 20, 2020

Happy Lunar New Year! An equally important event (globally) akin to New Year's or Christmas - although I don't really celebrate this, I should be more aware of it for sure. Let the year be filled with music and other worthwhile endeavors.

It is also MLK Day - this year, now is the time to stress the importance of UBI more than ever since it is election year. With that said, here are some things to look forward to and / or reflect in regards to Asian-Americans (as with all minority or ethnic groups):

The PBS documentary: httpss://www.pbs.org/show/asian-americans/

The best Asian-American films: httpss://www.latimes.com/entertainment-arts/movies/story/2019-10-04/asian-american-films-canon

"My" choice is "Better Luck Tomorrow" as the film of the past two decades so far.


---
Friday, January 17, 2020

This week turned out alright, the only snow on Monday / Tuesday. Ironically or suprisingly, we had more sun this week than the entire winter so far. But it's not over yet - hoping for sunnier days ahead, but I guess that would be like asking for plenty of water or oasis in the Atacama desert.

I think politicians are petty and sketchy anyway, and they only seek to get elected. They'll try to "talk the talk", but the goal is to become elected whether or not they have any clue on policies. For sure, a complete lack of understanding or awareness of the technological change and the changing times / era. For the greedy, why the hell would they care about the scarcity of opportunities (automation, discrimination, etc.). They'll just sit on their ass and sign shit (basically like doing nothing). Watch as nothing gets done or just ineffective policies. I believe Andrew Yang is the only one who is sincere and competent.

Who doesn't have a 'Bad Hair Day'? haha. I think Daniel Dae Kim should ask Weird Al for some advice.

Censorship sucks. Hypocrisy and double standards suck even more. When there seems to be plenty of tits and asses on social media these days, why can't Fat David be allowed to spread his legs (albeit fully clothed mind you)? Oh wait - there's Bobby Lee haha.


---
Tuesday, January 14, 2020

This is something to look forward to: httpss://www.pbs.org/show/asian-americans/

I enjoy PBS sometimes - it gives informative documentaries on relevant and viable topics or subjects which are diverse. Plus, there's NOVA.

Congrats to Jonny Y. Kim - even Astronauts are much more relevant and noteworthy than 'any sketchy politician'.

My next recordings might be two Chopin Nocturnes - before going back to a few more Piano Sonata movements. I've meant to record them for some time - they are some of my favorites.

Living with anxiety can be debilitating - whether it's from weather, traveling, or other. It kind of makes you a hermit, and prohibits you from going places you wish to go. I've got my work cut out for me this year in terms of resolutions.


---
Monday, January 13, 2020

It has begun. Snow makes me nervous (or any wintry precipitation) - thinking about last winter's whoppers or I guess PTSD. We live in the far end of the town - near an area where it can get dumped on. And so, we sort of got dumped on this morning (if you consider even just a few inches or less getting dumped on heh). As a kid, you relish snow days - no school, etc. If there is a silver lining to all this, it's a change of scenery from all the damn rain so far. We just hope that we'll be spared for the rest of the week. We should be grateful for seeing the sun yesterday - that was a pleasant surprise. Rare for winter.


---
Thursday, January 09, 2020

For anyone not used to extreme weather (persistent / continuous precipitation or storms) or unusually cold or hot conditions, it's a matter of "survival" through it all psychologically (and physically in some remote areas). Anxiety can set it in, and cause a lot of havoc. Last winter was brutal, this year is turning out to be a doozy as well (probably not like last year hopefully). We can only hope for the best, prepare for the worst. The first snowfall, and possibly more to come. How can you trust forecasts? Sometimes you can't. One thing is for sure - you'd hope that the plows and salters would be working extra, but out here - it can be scarce. Might need to move back to the suburbs or somewhere where snow or sleet is relatively absent.

On a lighter note - which spicy Chicken Sandwich place would you prefer to eat from - Popeyes, Jollibee, Wendy's, or how about the Swift Response Poultry Farm haha.


---
Wednesday, January 08, 2020

The concession stands and the ticket counter at the movie theater are already being automated away with self-serve checkouts. I'm all for reducing lines, but cashiers are jobs being lost. And I don't see how lines can be reduced (unless you install a bunch of machines), because there are going to be customers who might not be as quick or might still be learning to figure out how to use the damn things - and needing to ask for help which, can cause backups or lines *shaking my head. A concrete example of technology and automation at work - the oblivious and the ignorant ones (the "old establishment") - are still living in the dark ages. Get a time machine and go back there if that's what you want, but you can't stop progress (nor diversity).

Tomo Nakayama and Goh Nakamura are two examples of music that I love to listen to - singers, song writers, guitarists. They sing about everyday things, and their music is filled with beautiful nuances and subtleties. I heard about Tomo via Goh. You do not need to whine and complain about broken relationships or rant like a crazy person, but to each their own I guess. Can't wait for Goh's current project - scoring the music for "Be Water".

Reviews of "Ms. Purple" and perhaps "Frozen 2" forthcoming.


---
Tuesday, January 07, 2020

The onslaught of precipitation - it is the wet season during winter, I was hoping for a drier season since we were slammed in '19. But to no avail - sometimes you have to just be prepared for incliment weather. Perhaps the recent spat of extreme weather is making a believer in most of us of actual climate change.

Da "Danger Boyz" - looking forward to find out what that's about. "We're the danger boyz, from da six-two-six. If you diss our clique, you can suck mah..." haha. At least release the soundtrack.

A review is forthcoming for "Ms. Purple". Well, I convinced my wife that if she watched "Ms. Purple" with me, I'd go watch a film of her choice (well, I can tolerate Pixar ones at least). Sometimes, sacrifices have to be made I guess.


---
Monday, January 06, 2020

Flex Fans! What kind of plan is Phil Swift and the Flex Seal team 'hatching'? (pun hell intended haha). Flex Egg, Flex Chicken, Flex...A New Video? Add another one to my resolution - purchase Flex Glue. Why not - dressed up with a custom-made Flex Seal polo shirt during Halloween anyway heh.

The Video Game industry can be fickle - especially the E-Sports scene. I haven't heard any kind of hype for any one particular new game (if there are any), except for "Doom Eternal". If I could fit that into my budget or make time for it, I would purchase it. I don't keep up with the console industry at all, but Nintendo is really getting its game on or getting ahead of the game in terms of portable gaming. Gameboy 3DS? Enough said.

Unfortunately, there won't be a Hawaiian Vacation this year. Kudos and props to Justin Chon for working his ass off (as well as his colleague he gave much credit to) in Hawaii - in addition to enjoying the beach and the sun with his cute kid. Definitely looking forward to watching his films when it becomes available on VOD or other platform.


---
Saturday, January 04, 2020

Our prayers that the bush fires in the land down under can be eventually contained or for favorable conditions so that it can be contained - and eventually extinguished. The poor koalas - don't want to even look at the pictures. When it gets to that extreme (extensive loss of wildlife and such), it should affect us all. The environment should be taken more seriously, and we shouldn't be learning harsh lessons when it actually happens. It should always be about prevention and caution. Get rid of, or remove the damn 'politicians' who are a detriment or a danger to humanity.

His name is Ting. Rich Ting. Not Jason heh. I checked out some of his roles in previous TV shows over the years - never knew that, just only found out about him. One of many Asian-American personalities found in '19.

The Character Media E-Magazine is beautiful in presentation and content - a true FUBU.


---
Thursday, January 02, 2020

"A Toast To Twilight" - Gotta love the annual "Twilight Zone" marathon haha. I should list my favorite epidoses one of these days. It's been awhile, but went through a mini-marathon of sorts. Back then, it was two days all the way, stuffing myself with pizza pies and snacks. Those were the days I guess. What a New Year's feast - always appreciate and grateful for all the delicious eats.

It's always been my credo and belief to never waste your energy or time with anyone who is not worth it or in general, a miserable person (trolls, racists, anyone who seem to obsessively hang onto your nutsack without minding their business, etc.). They crave attention - that's point number one to recognize or realize. I know who I support or pay attention to, and it'll always continue that way. In time, things are forgotten and just disappear into nothingness. Remember to just focus on your own success, happiness and growth - and to support or acknowledge those that you do support or are fan of.

Another New Year's or holiday wish - please at least give us fans a sneak peek of "Cobra Kai" S3 soon. Words alone don't do it justice.

Again, Happy Holidays and be safe.


---
Wednesday, January 01, 2020

New year, new decade - let's make it a new beginning as well or certainly a new era in making our lives safer, hopefully healthier and better than before. Before I get to my resolutions, definitely kudos or props to all the Asian / Asian-American Youtubers and other personalities - my playlist lists some of them. The growth and success of them are well-deserved - they kept on-going and worked hard, put themselves out there - despite any obstacles or adversities.

Sometimes, it's difficult to believe that it's already 2020. But as we get older, time just passes quicker it appears - seems to be a no-brainer. We are living "in the future", from the perspective of several decades ago heh. Anyway, I'm not going to go in depth to bore the crap out of anyone, so listed points:


We hope it is the era of Andrew Yang. But the "establishment" is doing what it can to bring him down or phase him out. We might as well vote Republican if not fully Independent. Sarcasm aside, the Freedom Dividend is the ticket.
The continued growth and success of all Asians and Asian-Americans across all industries - it is a continuous fight, and we need to continuously speak up or fight. Gladly.
I need to eat healthier, go out more, have more give and take with my wife (it's as if I'm married to my computer or piano instead haha).
How to curb or eliminate anxiety - public transportations, heights, social settings, etc. It's never easy, and but some things I just prefer not doing at all or avoiding at all costs. Still, just chip away at it.
New repertoire or find new projects to do with Music. Music is for everyone - and it never stops or quits. It's our passion.
I think there is more, but at another time. Enjoy the holiday, and be safe.