ARCHIVED



11/08/2021: Donnie Yen Wraps Filming "John Wick 4"
Apparently - Chapter 4 actually means filming or being away for four months haha. I wonder if it were the same for IP Man 4. That film was racially charged, but kick ass martial arts action from Donnie Yen.

Justin Lin finally updated his twitter - could it be for F10?
---
11/05/2021: "Snakehead" ***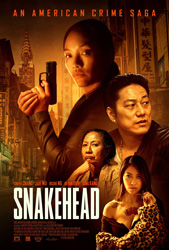 This was dark and gritty. An Asian-American crime drama - you can probably call it "The Godmother" haha. This didn't pretend to be a happy, dreamy film. It explored the human nature of corruption and violence to "survive". It brought to light the real life issue of human smuggling as a business.

Sung Kang's character of Rambo reminds me of what Han Lue (from "Better Luck Tomorrow") would have turned out if he did not join the "Fast" fam. Instead of snacking, he would continue to chain smoke and cuss with an attitude (as he treated Virgil Hu). I enjoyed the actress who played "Mah" - innocent looking, but corrupt Asian mafia-style. Sister Tse also had that innocent look - but corrupt as well. How she got away from the crimes she committed at the end is my gripe. But then again - this story is centered on her and the daughter she was looking after.

Kudos to Evan Jackson Leong and the cast - I heard it was many years in the making.
---
10/12/2021: "Blue Bayou" ****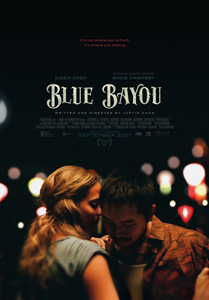 This was a masterpiece in film-making. This was a story or had a theme that needed to be told. It was a tear-jerker that poignantly and artistically dealt with the tragic life of an adoptee, who lived a suffering, tragic life only to find out that he'll be deported. And it all started from a scuffle with an inbred Anti-Immigrant officer.

This completes Justin Chon's color trilogy, and I believe this is his best work yet. Antonio's unfortunate life as an adoptee who was abused and unsupported most likely reflects life for many adoptees as well. Facing deportation due to a flaw or a loophole in a flawed immigration law (that should never had existed to begin with) is an issue that is still relevant today.

I loved how Justin Chon included the Vietnamese community as a backstory. When you're telling a story from the Asian-American experience, it's important to see things from multiple perspectives and reality. In this case, the commonality and common bond Antonio has or feels (although initially feeling foreign among them since he lived in America all his life) because he himself is Asian.

Congratulations to Justin Chon and the cast / crew for the powerful performances and directing. It makes my "Top Favorites" list. I'm looking out for his next film, based on musician / rapper Rich Brian I hear.
---
09/16/2021: "Blue Bayou" And "Snakehead" Are Next
"Blue Bayou" is releasing tomorrow - a Justin Chon film about deportation and the controversy over citizenship regarding adoptees. There have been some nice articles about this. "Snakehead" is another film to look out for, coming around mid-October. This one is about human smuggling mafia-style.

In the meantime, just lookin' to hear some news on a sequel to "Shang-Chi" and a possible F10, or The Final Fast?
---
09/08/2021: "Shang-Chi And The Legend Of The Ten Rings" ****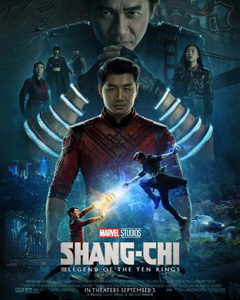 What a movie. It absolutely deserved and lived up to the great reviews, hype and attention. It's an MCU movie, except "Shang-Chi" is layered and detailed. Aesthetically beautiful, artistic / stylish and great fight choreography that kicks-ass and mesmerizes like a dance. "Poetry in motion" - like a musical piece or composition, which unfolds like a story or layered with different voices or melodies.

Every character gives a very realistic and nuanced performance (since most movies these days are filled with over-acting garbage). Tony Leung's Wenwu is one of the most talked about character - you don't know whether to sympathize or hate the "villain" or "father". It's probably both. That's what they mean by the term Multi-Dimensional, and "Shang-Chi" has characters that are just that. Simu Liu also gives a convincing and nuanced performance as "Shang-Chi" - you can tell he really worked out and practiced hard on those fight scenes. Nothing was over-acted, but felt real and genuine. And how about the comedy from Awkwafina? The theater was laughin'. Well, at least she can make a career change as an archer haha.

I enjoyed the final battle. As much as most would cringe at the amount of CGI, the CGI here at least looked breath-taking and well-made. MCU is known for over-abundance of CGI anyway.



This cracks my Top Ten favorites. It's a four-star out of four-star for me - also because it is the first Asian-led superhero movie. This is a monumental occasion. Definitely worth watching more than once - there is usually always something that you can miss or not notice the first time around. "Shang-Chi" is the newest and freshest superhero, and he has arrived! What a way to enter the MCU universe.
---
08/29/2021: "Ghost / Grotesque Mansion" ***1/2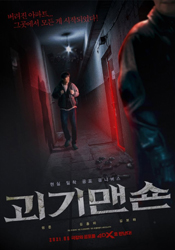 This is a legitimately scary and creepy horror K-Movie. Kudos to the production team and director - from sound, to the music, to the acting. Jump scares are very rare in the horror genre, but this film provides that. It's a horror anthology or an "omnibus". The story unfolds through the individual stories of five tenants of the cursed and evil Gwang-Lim Mansion. They are all connected through this Mansion. The mannequin in the "salesman" story or chapter is the most creepiest thing I've seen in awhile - more creepy than all the dolls from any horror movie so far.

All the individual stories or chapters were creepy in their own right - the shadow figure in the bathroom who keeps repeating "don't tell that I'm here", or the first story with the upside-down kids, to the student living with a grotesque "friend' or "fiend", that is. Of course, I don't go over the story or plot as that can be found out either by watching it, or reading about it elsewhere. I just give my thoughts here. Overall - a well-made horror film that actually scared me or had me completely immersed. Imagine if we watched it in complete darkness. We had lights on. Just watch it.


---
08/26/2021: "Snakehead" Poster Is Kick-Ass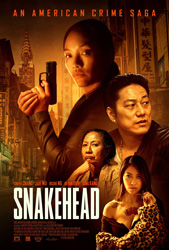 The official film trailer, and this new poster has got me hyped or excited to watch this film. The story and what the trailer has shown looks absolutely compelling.

Looking forward to the release date of October 29, 2021.
---
08/20/2021: Join The "Shang-Chi" Movement / Extravaganza
With "Shang-Chi And The Legend Of The Ten Rings" having its red carpet premiere recently, the countdown to its global release on September 3 is on. From the various trailers, clips and review I've seen / read, the hype is real. It's damn real. Simu Liu fits the character of Shang-Chi to the tee - I feel he resembles the character from the comics anyway. He has that sculpted, athletic body. Awkwafina appears to complement his character well, with the much needed humor or comedy. It's infused throughout the film. "Does he look like a guy who can fight?!" (during the bus scene) haha.

I'm closely following the countdown until release date. The problem of how "Foreign Asians" view "American Asians" or "Canadian Asians" (Simu Liu in this case) is not a concern at all to me, as I don't waste my time paying attention to their nonsense or prejudices. You have to realize that "Foreign Asians" have been enslaved or have been submissive to western culture for so long, they are pretty much stuck in their ways or cannot change. I've seen Korean actors / actresses or K-Pop artists (also some Chinese and Japanese as well) try so hard to look like white people, it's laughable. With that said, Simu Liu fits the character of Shang-Chi to the tee.


---
08/06/2021: More Beautiful Posters from "Shang-Chi And The Legend Of The Ten Rings"
---
07/29/2021: His Name Is Yen, Donnie Yen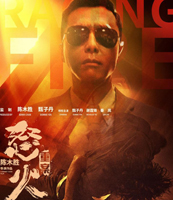 Donnie Yen's new film "Raging Fire" looks absolutely thrilling. For sure, action-packed. From Donnie Yen's Facebook, he has been advertising the film with behind-the-scenes action and lessons. Future action star wannabe's should take lessons from this guru. If these films were ever available on Netflix or other platforms, you better goddamn make sure they are Subbed. Subber 4 Life. Otherwise - fuck no.
---
07/14/2021: Fast 9: The Fast Saga ***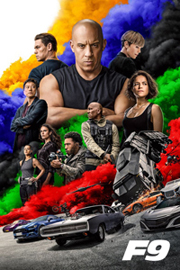 They definitely pushed it in terms of non-stop action, and this one tops them all. You can definitely expect action, action and over-the-top action. I was thoroughly entertained and had fun. The return of Han was especially what I looked forward to. Although I wished they showed scenes of how he escaped or delved deeper going into what he was doing during his absence, they explained it on the surface for the most part (introducing a new character). Also - time constraints. Any additional scenes would have been cut anyway due to length of the film.

Initially, I felt going into space was a bit silly. But this is the Fast Fam you are talking about, and anything is possible. They even make fun of their "invincibility" or why they survive situations "without a scratch". Take it for what it is - a movie. I also like to think that they are poking fun at the silly, inane shit that goes on in movies or "Rambo-type" action films as well.

I recommend staying around for the credits - there is a bonus scene. With that said, bring on F10!



---
06/26/2021: New "Shang-Chi" Trailer
And it is even more kick-ass. Cannot wait - trailer saved. I am not familiar with MCU characters / villains, so I wouldn't know if any made a cameo appearance or not. But I believe they showed the rings and all its glorious powers.

"REVENGE IS A DISH BEST SERVED - BY THE FAST FAM AS WELL". JUSTICE HAS ARRIVED: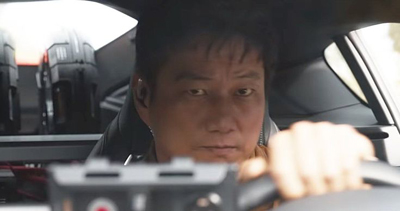 ---
06/17/2021: Wish Dragon ***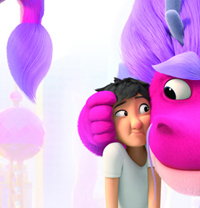 What a fun, cute and amusing film that everyone or anyone can enjoy. The theme of selflessness is something that is not often taught or learned, nor certainly practiced in today's selfish, materialistic society. If you were granted three wishes, almost everyone would wish for material possessions, money, success, etc. This is as much a story about the dragon and his former life, as it is about Din. Also - why are most computer-animated characters fat haha. In this case, they probably ate too many dumplings. Anyway - definitely a funny scene is the dragon vs. dragon during the parade haha. And the "I hate traffic" scene haha.

Go watch it.
---
06/13/2021: "Wish Dragon" Ranked #4 / #2 Globally - I'm Lovin' It
Congratulations to "Wish Dragon" for ranking #4 US, and #2 globally. I'll watch it eventually (right now, pre-occupied with K-Dramas). Everyone should watch it - every culture has a story, and it's funny, cute and inspiring from what I hear. Defintely a review once I watch it.


---
05/24/2021: The Paper Tigers ***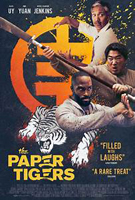 It absolutely lived up to the hype and reviews - funny, well-made movie that did not try too hard. It felt realistic and natural. Of course, the martial arts / Gung Fu elements were amplified to pay homage to the type of films back in the day. The banter between the characters were hilarious.

The characters were given dimensions as adults / parents, not just martial artists. That white dude Carter had "villain" written all over him, but they did not go that route. Instead, a new disciple / character - his very presence was intimidating enough. Someone you do not want to 1 vs. 1 with. Anyway - Yuji Okumoto's cameo was hilarious. Inquiring minds want to know - The Paper Tigers vs. Cobra Kai? haha. A sequel might be possible.





---
05/13/2021: Official "Wish Dragon" Trailer is here!
And it is cute and funny as hell. I plan to watch it - on Netflix 06/11/21. So perhaps the age-old story of a genie in a lantern might be overdone, but every culture can express their own stories. Most importantly for me, it's an Asian-American or Asian story with Asian characters. There is going to be Asian elements to it, so unique and different in that sense. While most would wish for material possessions, "Wish Dragon" appears to be about the intangibles or heart's desires as opposed to material possessions such as wealth. It should be a fun ride.

In addition to new Netflix or Amazon programs / films for Asian-Americans, I've been checking several Asian-American film festivals as well where there could be hidden gems.


---
05/08/2021:
There are quite a few Asian-American films that I am not aware of. For AAPI Heritage Month, I wish I could watch most of them. There must be a platform just for that. Anyway, here is a compilation or list of Asian-American films I found from a fan site:

https://letterboxd.com/sosreelthoughts/list/best-asian-american-films/

There are probably more unlisted, but anyway. It's quite a list of films that appear to be a must-see.


---
05/04/2021: "The Paper Tigers" Is Comin' To Theaters 05/07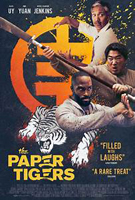 There have been rave reviews for this martial arts comedy / drama, and I believe them. I also believe it'll become a cult classic / favorite. The background for this film is similar to how "Better Luck Tomorrow" was made, or what Justin Lin had to go through. Essentially, they did not relinquish any Asian-American leads or creative control to studios. But funded the films their own way. Kudos to the production team and the director Tran Quoc Bao. It's a film I have to watch at some point.

Here is a fan review: https://www.cinelinx.com/movie-news/movie-reviews/the-paper-tigers-is-a-genuine-martial-arts-masterpiece-review/





---
05/01/2021: Stowaway ***1/2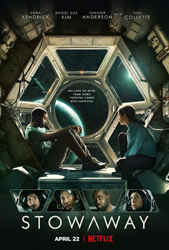 What a great film, a great sci-fi one at that. What made it really stand out is that it felt that you were actually in space - and the tension / seriousness of the situation that the plot creates, as if you were there. It had the tense, claustrophobic feel of 1979 "Alien", and the realism of "2001: A Space Odyssey" in terms of slow space movement. I tell ya - even watching the two head towards the other end for some needed oxygen was scary enough. Add to that the spinning motion of the ship for artificial gravity, and the camera angles / close ups. No extravagant soundtrack or music needed - just subtle, eerie music, such as in "Alien".

All I could say is - just watch it. I'd be space sick as fuck if I had to deal with the spinning motion as well haha. But unfortunately, coping with being weightless for months is an issue that needs to be resolved for long-term space travel (unless artifical gravity is feasible, but it does not appear so). I would have to add this to my top three Sci-Fi films ("2001", "Alien"), and a borderline Top Ten of mine.




---
04/29/2021: I 'Wish' For An Offical "Wish Dragon" Trailer
The Asian-American lineup who's voicing characters in "Wish Dragon" is astounding and well-known. This film might be worth checking out, and is planning to come out in the summer on Netflix. Actually, I plan on watching it.

There are no official or even a teaser trailer released or uploaded yet. Not official ones at any rate.
---
04/20/2021: Shang-Chi Teaser Trailer
The teaser trailer for "Shang-Chi" is out, and it looks awesome. Simu Liu is the real deal - a lot of kickass action, and he definitely gives that superhero aura from the teaser. This project or film has been kept under secrecy for so long, we've been clamoring for any kind of rumors, news or images. And now we wait for the official trailer.

Mark your calendars - September 3.
---
04/14/2021: Fast 9 - The Fast Saga is "Fast" Approaching (pending any further delays)
Fast 9 or F9 is comin' out on 06/25/21. That's still a few months off, but why not hype it again now (considering all the delays). In that sense, it is nearing for sure. A new trailer has dropped, with more new scenes. Definitely saving the trailer below. One particular scenes stood out. The crew seemed to be in some kind of Asian town or city, with the attackers being sniped by someone. And there lurks Han Lue in the shadows. My guess would be that this is where Han has been hiding. I hope that the reason for Han's return is some kind of plausible scenario, as in faking his death. But it could be something outrageous or sensational. The Tokyo Drift crew is certainly back.

This one is about a sibling rivalry gone extreme. For once, it's not really about a villain to capture or a heist to pull. The countdown begins.


---
04/09/2021: Better Luck Tomorrow on Amazon Prime
Happy 18th! From Parry Shen's twitter (who played Ben Manibag). "Better Luck Tomorrow" is the standard for all Asian-American films or should be for future Asian-American films. Not necessarily in content, but how bold and daring it was. It broke stereotypes, and Justin Lin never gave up in being adamant about having Asian-American leads. All Asian-American creators need to stand up and fight to have their artistry, music, film or voices heard. Oh - and gratitude to da hammer for helping to finance it - it was definitely hammer time. And for famed critic Roger Ebert for speaking up for it.

This movie should be playing or streaming anywhere. Unfortunately - society still has a long ways to go.
---
03/29/2021: Must-See Films
It's time to compile my must-see films - whether there is room to rent these movies remain to be seen (since VOD's have jacked up rental prices - Oscar-nominated "Minari" was worth it however).

F9 (in theaters pending delays)
Stowaway (on Netflix)
Shang-Chi (no trailer yet - whenever that is)
The Paper Tigers (on VOD)
Eddie Huang's Boogie (on VOD)
Raya and the Last Dragon (?)
Justin Chon's Blue Bayou (on VOD eventually I hope)
Coming Home Again (Justin Chon)

That's it for now off the top of my head. There might be more added later.


---
03/11/2021: Boogie Down with Eddie Huang's "Boogie"
I usually do not give a rat's ass about sports movies, but Eddie Huang's "Boogie" addresses a lot of relevant and important issues in terms of being Asian in sports (basketball in this case / culture clash and such), and the stereotypes of being Asian. Also, the interracial relationship between two minority races involving an Asian is practically never seen or portrayed. But it is prevalent here. Kudos to Eddie Huang making this film. I will need to watch this (rent on VOD at some point) to know more about the story.

Taylor Takahashi's character reminds me of what Jeremy Lin had to go through - strip away the religious niceness from Lin, and you have an Asian with an Attitude. That is what we need.
---
03/01/2021: "Minari" ***1/2
On-Demand platforms might have jacked up prices for a rental, but I believe contributing to this movie was worthwhile. Decided to rent it yesterday, it lived up to its hype. "Minari" is a very down-to-earth, heart-warming story of living out the American dream by creating opportunities and a life on a farm. It is also story about family, and the Korean-American immigration experience.

I guess Jacob can be seen as any optimistic, self-reliant "Ahjushi" or father by pursuing his dream or ambition on the farm without consulting or approval from his spouse. One of my favorite scenes - when Jacob is adamant on finding his own water source and refusing to pay for it. "We use our minds". I really can't say the same for the spoiled generation of our time, our brains have turned to mush. Including mine somewhat haha. Back then, it was about hard work and sacrifice. Nowadays, everything is handed to us.

The film deserved its nomination - I hope Steven Yeun wins. I'm assuming Minari is not only a type of vegetable or edible, it's also a metaphor in this movie. It sort of reflects the family - being uprooted, and being able to survive and grow in a new environment.
---
02/24/2021: "Minari" Virtual Screenings and On-Demand
The highly-acclaimed film "Minari" is currently showing as virtual screenings, and I hear it'll be on-demand afterwards. I'm definitely looking forward to renting this at some point. Sometimes, you need a very down-to-earth, inspiring story and "Minari" is a film that encompasses that. There just has not been any worthwhile films to watch. This is exactly the type of film that is worth supporting business-wise.
---
12/03/2020: Stowaway On Netflix
I can't wait for this - probably the next Netflix film to watch. Daniel Dae Kim plays one of the astronauts on a mission to Mars - with a stowaway seemingly sabotaging the mission, and a battle for survival. Sounds like a cool plot - how it unfolds remains to be seen.


---
11/16/2020: Mulan (Live-Action) ** 1/2 - ***
First of all, I went in expecting this to be slightly different than the animated version. But it was more or less very much the same in story and scenes, except for a few conspicuous differences. Differences that I did not particularly enjoy. Anyone who watched the animated version in the '90's should already know the story (as well as enjoying the musical numbers that go with Disney animated films). So in essence, you want to look out for "presentation" and "style", how the film is presented.

Presentation-wise, it was mystical and artistically stylish. In terms of being different from the animation, I think they accomplished that. I enjoyed Jason Scott Lee's presence and performance as Bori Khan as well as the battle scenes. What I didn't enjoy or like - the witch, adding the Chi energy or power to the characters (couldn't Mulan just be a kick-ass without such mysticism?), and the score - I felt there should've been more music to the film.

The film had potential, but I would rate it between 2.5 and 3 stars (out of the four stars on my scale). It's pretty decent. I also felt there was a bit too much CGI, and some scenes should've been expanded or have been longer (such as the final fight).


---
10/28/2020: Over The Moon ***
Step aside 'Over The Rainbow', "Over The Moon" is here haha. What a fantastical, fun film - kind of a tear jerker at the end. I'm glad this was a musical (a lot of catchy songs, including the ping pong battle scene - the kid might be a less fat version of Russell from "Up" haha).

All I could say is, just watch it.






---
10/01/2020: Minari
Here's another inspirational story or gem to watch - Minari. It stars Steven Yeun (it's been awhile - haven't heard any news about him for more than a year. Or did he get rid of social media) as the father of an immigrant family striving to achieve the dream (all the while navigating through their own family dynamics and struggles). It's a highly anticipated film to watch. Of course, I'll have to rent it once it becomes available. This is definitely a film to look out for.


---
09/24/2020: Lang Lang's "Journey" To The Big Screen
My first thought of when I heard the news that Maestro Lang Lang's autobiography "Journey of a Thousand Miles" is going to be a film - excited, but why isn't an Asian production company making this. Or has one even considered it. But then again - considering Lang Lang's collaboration with celebrities and such, it is a no-brainer. Plus, there'll be more exposure and most likely more revenue from a hollywood production.

But hollywood has been known for white-washing or over-dramatizing Asian stories. I think we have to trust Lang Lang - hopefully, he'll have some say or creative control. His is a remarkable and inspiring story of overcoming hardships, poverty and a very strict father to become the most celebrated and arguably the most talented classical pianist there is. If I enjoyed "Shine", perhaps I can enjoy this. Still - the original book is going to always be where it's at.

Just a suggestion - consider hiring his friend Jay Chou to play a role or even play the adult Lang Lang himself haha. Jay Chou is quite the pianist himself.


---
09/06/2020: "Mulan" on Disney+
For anyone subscribed to it, it might be worth renting it. But as in any business endeavor, it is a money-making scheme for the channel. For anyone who do not have the channel, just wait for it to rent on other platforms or VOD.

This live-action film is something I would be interested in watching - Jason Scott Lee, Donnie Yen, others who I don't know about, etc. It's an all Asian cast, as authentic as it gets from that perspective. As for the story and characters, we'll just have to watch it to find out.


---
08/01/2020: Tigertail ***
It's a beautiful piece with subtlety writtin all over it. Visually relaxing and refreshing, stylish. You do not need to say much, nor have much dialogue in order to get a message across or to be well-directed or filmed. Kind of similar in style or reminds me of "Columbus" (with John Cho), and "Ms. Purple" (Justin Chon directed). My favorite scene is when the young protagonist opens and closes shop over and over - to convey the repetition of the daily grind, and the passage of time / realism.

You have the theme of regret - missing out on an old flame for opportunities elsewhere. The parents end a relationship that was not right to begin with - and with children, the father became estranged with the daughter.

More diverse story-telling needs to be heard, and this is why I watched it. Kudos to Alan Yang.


---
07/22/2020: IWMYM - Surrogate Valentine 3 ***
Let's put it this way - there was closure. And that's what we wanted all along. As noted previously, the ending of "Daylight Savings" was open-ended, but there was never any kind of intention or indication that there was supposed to be resolution or closure - just a "that's it, that's the end" kind of conclusion. With that said, Boyle stepped away from the series and never planned on a third. Until Lynn Chen stepped in.

This film is seen from the perspective of the three women from the previous films. What I interpret as what this "closure" is - things change, and nothing stays the same. What is not or was not meant to be, still is not meant to be. In the end, Goh has matured and comes to terms with where he is now - he just laughs off the "I felt cheated on / revenge" kiss from Lynn's character.

In the end, he reconciles with his ex. I had sort of hoped he would have gotten together with Yea-ming. In the end, she had issues to work out and are just friends.


As fitting and enjoyable the film was, I wish it was a bit longer and wish it had a bit more drama in terms of the dynamics between all characters. Also, did Goh decide to write music again? Or is he just playing music as a hobby now? Nonetheless, IWMYM gives closure to this trilogy.


---
07/15/2020: How 'Sweet' It is - "A Sweet Mess"
Daniel Dae Kim is going to produce and star in "A Sweet Mess", a rom-com novel by an up-and-coming author. I no longer read any books (they bore the crap outta me), so I have no idea about any authors. But you have to give the benefit of the doubt to any young author - if it is picked up or considered for a film adaptation, it could be alright or worthwhile.

Talk about ironies of all ironies - if DDK considered Ali Wong for the lead as well haha (considering their characters in ABMM). And Randall Park for a role. More thoughts to come.

I'm looking forward to Daniel Dae Kim's role in "Stowaway". I heard he's also involved in some ghost story? Don't know anything about that.


---
06/29/2020: Bueller?.....Bueller?
"They say he's a righteous dude" - the secretary lady might have said the quote of the film haha. Other than, "he makes you look like an ass, that's what he does". She was also a car rental lady in her former life on "Planes, Trains and Automobiles" haha.

The film is filled with quotables, and "Reunited Apart" has struck again with a reunion.

"Yep, that's me - Abe Froman, Sausage King of Chicago". "I better make this count - otherwise, I'll have to cough up a lung next time"
---
06/25/2020: Gettin' "Over" It with "Over The Moon"
Here's an animated film I'm looking forward to, coming to Netflix - "Over The Moon". It is an imaginative story with animated Asians - although the theme of it (or any morality / thematic tale) can be relevant to anyone with an imagination. And better yet, with actual Asian-American or Asian actors voicing the characters! How rare is that. I always believed, accept only authenticity.

I don't know exactly the details of it - but I'm sure it'll be an exciting and wondrous journey through a girl's imagination and determination. More thoughts to come.




---
06/06/2020: Mirai ***
This was a pleasant surprise, considering there is nothing else worth watching these days - a cute fillm for kids, with a unique style of visuals and animation. But for us adults, we can enjoy the animation style, story and visuals. The upload was in its original language - subber for life. It's a fantasy tale about a spoiled, ill-tempered boy who learns life's lessons by being whisked into different dimensions or time - meeting his future sister, great grandpa of the past, etc.

The ending when Kun is in the train depot and is about to get his ultimate lesson about running away. That creepy train sequence was quite creepy indeed - but I think it made the film worthwhile. It can't all be peachy, and at some point there must be a climax. When it comes to anime, Studio Ghibli or Miyazaki films are the only thing I recognize. Other than Katsuhiro Otomo. Hope there is more out there.



The next films to watch should be "IWMYM" and perhaps "Tigertail". Haven't decided on that yet (although I did make a watch-list).

---
05/24/2020: Everything Before Us ***
I am glad that Wong Fu Productions made this available on Youtube, albeit split into five chapters. It is a film worthy of a theatrical release, and superior in quality / content to a lot of mainstream stuff. It goes to show that Asian-American filmmaking and representation is still a work in progress in terms of visibility, and we have to continue to fight the fight and speak out (never be meek about it).

Anyway, the concept of an Emotional Integrity score is a very fascinating one - for sure, very unfair and not practical at all in reality. How fair is it that getting a job as well as keeping a job for one, is dependent on your EI score. But this goes into that as a film - I won't go into plot details, but in essence - the film centers on two couples, with the protagonist played by Aaron Yoo having to deal with his ex in the midst of getting into another relationship.



Let's get into cameos. Roll call: Randall Park, Ki Hong Lee, Timothy Chantarangsu, Khalif Boyd (I think), among others. Funny moments:

Travis King telling off the bouncer or guard at the club, especially his hair haha.
Randall Park is made for comedic / dramatic roles, so it comes to no surprise that as a DEI clerk, his lines come off as funny to me in a way - "I assign 76% at fault to you Bradley" haha

I usually enjoy live stream commentaries if there is one, such as the Watch Party. Very nice job.

---
05/15/2020: Quarantine Cast Reunions - 35th Anniversary Editions
Quarantine life can be dull - but online cast reunions can be nostalgic. It's not the typical Q & A from panels at conventions. From Olaf himself, "Reunited Apart" is the first for two classics in '85 - "The Goonies" and "Back to the Future". Here are some of my selections for scenes or quotables (aside from the known ones):






"Sloth...Love...Chunk". Slowly.

"Gee, mister. You're even hungrier than I am", "You smell like ?????", "Pizza?.....Pepperoni.....?"

Sloth reveals Superman shirt

"Mama..You've been bad!" After singing rock-a-bye baby on the treetop, Sloth proceeds to throw mamma off the plank. "Throw Mamma Off A Pirate Ship" as an unintended sequel? haha.

I've always wondered what happened to the pirate ship after it sailed away at the end. It could not have just disappeared as if it were a ghost ship. Could that be an anchor point for a sequel?



Part I: "Let's see if you bastards can do 90". Sometimes, it's tough not to mutter it whenever I'm on the road.

Part III: "Let's make us some wake up juice!" - they gotta sell some 'wake up juice' as a hot sauce alternative.

Part II: "Hoverboards don't work on water." "Unless you have power!"

It's a shame that some actors can't let go or hold permanent grudges. But it is what it is. Was he truly wronged? Probably. Crispin was also peeved at the actor (Jeff Weissman?) who portrayed George in Part II (in addition in using his facial likeness) - something to the effect of, he "can't act for shit" haha.
---
04/09/2020: Typo's Should Be A 'Noh-Goh'
Well, I heard there was a typo with Goh's name in a recent IWMYM article but appears corrected:



https://www.hollywoodreporter.com/review/i-will-make-you-mine-1289250?fbclid=IwAR1NYOqYwTvJ9Z34lotWRDbW4koUI2xO7WuH2XrHSUHnzfvLm88rrfHV-8E



Looking forward to "Blue Bayou" as well.


---
03/07/2020: An Intriguing Tale, "Tigertail"
This is one to look forward to - Alan Yang's "Tigertail". I'm not sure what role John Cho has, but it should be worth it. It'll be on Netflix April 10th, and looking forward to the trailer.

What is Sung Kang up to? From "Fast" cars, to the "Party Boat" and now to horror comedy haha.

I hope "IWMYM" or "Surrogate Valentine 3" can be on video on demand or other platforms to watch. Bummer indeed.


---
03/01/2020: I'll Call It "Surrogate Valentine 3"
The third film in this series might have a different title (perhaps an indication that the POV is different as well), but I'll still refer to it as "Surrogate Valentine 3". For an independent film, I'm glad it's getting some kind of theatrical release. I'll be waiting for it on VOD.

Let's reminisce - the first film "Surrogate Valentine" introduces Goh Nakamura as a guitarist / singer / song-writer, and it involves another character he has to baby-sit or supervise for a movie that'll be about Goh. "Daylight Savings" is the second entry, and it involves a road trip to Vegas with his cousin - meeting another struggling guitarist, and another non-committal relationship that didn't develop. The ending of "Daylight Savings" was very open-ended and unresolved for sure - we see Goh sitting there, undecided whether to answer his phone or respond to the ex beside him.

Bottom line - we hope "Surrogate Valentine 3" is going to be the closure or the bookend to this trilogy. I'm not sure how satisfying it'll be, since this one is no longer from Goh's POV but the ladies. Trailer below:

---
02/11/2020: Pictures Of The Day
It's the "Tokyo Drift" reunion, behind-the-scenes picture from "F9" that's been uploaded on various social media.

I always liked to think that Earl changed his name from Virgil Hu, after recovering from his head wound at the end of "Better Luck Tomorrow", and moved to Tokyo with Han. Or he could be a completely different character. The wonders of imagination.


It's nice to see John Cho up and about. He looks as if he's recovered from his injury. We're looking forward to the completion of "Cowboy Bebop" and other projects of his.

His name is Park. Randall Park. Hahaha. Let us all offer a prayer for Randall Park to gain more recognition and lead roles (such as in "ABMM"). The difference between an "Asian-American" and an "International Asian" is clear-cut. However, it is a problem that still plagues the entire entertainment industry with their stereotyping.


---
02/01/2020: Fast 9 - Theories and Speculations...
It is exciting news. But there are bound to be theories or just curious as to the "How". Hopefully, it'll be explained in the film or the next one. The news caught most of us by surprise - there was nothing or no information about it at all. Perhaps that kind of secrecy is what makes it all worthwhile when the trailer is actually released.

It is most plausible that Han escaped. Films do not necessarily follow real time, and there are time skips or lapses. Hence, there could have been enough time to either get pulled out, or crawl out on his own. The "fake his death" seems to be reasonable as well. But one thing is for sure, we never did see his body afterwards - only the car erupting in flames.

With that aside, let's get to the story. Apparently, this one is about a sibling rivalry - with the villainous one played by John "You Can't See Me" Cena. From street car racing to taking down bad guys, you can be assured that the Fast franchise is jam-packed with action, stunts, and overall craziness. If I ever see another car airborne again, it'll be too soon heh.


---
01/31/2020: Fast 9 - Justice Is Coming
I can't believe it - this is really happening. I gave up on the franchise, ever since they turned a villain into a homie-type; that did not make sense, and certainly didn't respect Sung Kang's character at all. The #justiceforhan movement was what we needed, and fortunately - the patience paid off. Justin Lin makes his return as well - fitting too.

And now - I am looking forward to returning to the series with "Fast 9" as a new beginning. Other than "Tokyo Drift" and the original (who doesn't like it, and I'm not talking about the tuna sandwich heh), Fast Five was my other favorite. F6 was alright.

Fan favorite quote: "Life is simple. You make choices and don't look back".
---
01/27/2020: At The Film Festival


The above pictures are from Sundance, supporting and promoting new films of theirs ("Blast Beat", "Nine Days", etc.). Steven Yeun is also there for "Minari" I believe. That is another film that must be worth watching.

I'm glad to hear that John Cho is up and about - whether he's fully recovered from his injury remains to be seen.


---
01/17/2020: Be My 'Valentine'...Surrogate Valentine 3
SXSW - that's where it's at. When I rented and watched "Surrogate Valentine" and "Daylight Savings", films based on Goh Nakamura's music with a plotline involving Goh and unresolved relationships or feelings - I was hooked. The ending of "Daylight Savings" was left inconclusive, up to the audience to decide or interpret. Which way was Goh going to go, or who was he going to commit to (if at all)? After being dumped or turned away, anything goes I guess.

In "Surrogate Valentine 3" or "I Will Make You Mine" - Lynn Chen (the woman from the first film) has taken over the directing duties and flips the script - this time from the point of view from the women themselves. Is Goh going to become more conflicted, or do the women have some kind of hidden agenda? I am looking forward to this, and hopefully it'll be available on VOD once it is done with its film festival circuit.



---
01/09/2020: Ms. Purple ***
The film was beautiful in its visuals, and captured the essence of story without too much dialogue. It didn't need to anyway - the soundtrack or music meshed well with various scenes. Although the film does not go too in-depth of the sibling characters, the point was more of the re-connection of their relationship as well as their different relationships with their bed-ridden father. While the sister stood by her father and seemingly had a healthy relationship, we learn that the brother was the opposite. However, we never find out if he ran away or where he lived (although we have to assume he ran back home later) during the brief flashback as kids.

Kudos to Justin Chon again, in the second of what I deem a "trilogy" of sorts. While his first film was in B & W, the color theme seemed to be purple in this one - with some scenic visuals, the hanboek, etc. Let's find out what "Blue Bayou" is about - his next film. The ending is open to interpretation - was that a ghostly figure of their father finally looking in contentment, or a dream? Although I wish there was more to the ending or a more definitive conclusion or ending, sometimes that's how films or dramas end. You decide.


"Frozen 2" - in a compromise with my wife, I was ok with seeing this since I enjoyed the first one. While the first one might have been about self-identity or coming to terms with oneself, the sequel was mostly about origins, parents. It was fun to say the least - although too many musical numbers. But these are animated musicals afterall. A Frozen 3 is possible - you can come up with new villains or shit.


---