JANUARY - DECEMBER 2016


Monday, December 26, 2016

That was probably one of the most enjoyable Christmases in recent years, replete with a decorated tree and a feast. It was quite tasty and certainly I stuffed myself, but the entire family got together during Thanksgiving which made that time special however. Unfortunately, it's not every year that another feast is prepared or we get to spend some time together. And now, it's the post-holiday blues settling in (but wait, there's New Years!). Nothing lasts forever, and just like that, it's over. Still, the countdown to New Year's has already begun.

Despite the cold weather, it's still worthwhile to work off all the calories from feasting by continuing to jog or walk.

I think I already have in mind of what the next recording might be, which is elaborated more on my Classical Piano blog.


---
Tuesday, December 20, 2016

Tis the season for Christmas decor such as colorful lighting, and of course, the music. During this time of year, you can never get enough of classics. D-Choi adds a nice touch to the holiday music, and I've been enjoying listening to his rendition. Happy Holidays! Once again, food, folks and fun muhaha.

When another year is about to end, it usually put things in perspective on how fast time is passing by; and how finite and brief our lives are on this planet.


---
Sunday, December 04, 2016

I returned from my trip two days ago, and it was a good experience. For a person who doesn't travel that much at all (if at all), it's going to take time getting used to. I think it's something that's necessary if we ever want to go places afar other than where we are. I think we've went out a lot, but certainly did not take advantage of all the nice weather and other outings we should have gone. Otherwise, that's usually been on me however. With another year coming to a close, I might do a blog about reflecting on the year. Although I felt it was an improvement over the previous years in terms of my personal life, there certainly were setbacks and close calls that seriously questioned my convictions. And the year isn't over yet.

I'm glad to hear that Justin Chon's new film is heading to a film festival, after watching the vlogs about the process of making it. Certainly, that always involves hard work and other nuances we don't know about. I'll have to add that as well his other new film "Taipei" to must-see films at some point. Although I'm not particularly a fan of the genre, still I believe it's worth the support. Kickstarter or Indiegogo projects usually have some films that are worth seeing. However, there might be one or two that might fail to pan out or get things started, and scam fans of their money. Personally, I've learned my lesson.

Although my recording is the final of the year, there'll be more for next year. It's always an on-going process of finding inspiring pieces or new repertoire to learn and play.


---
Saturday, November 26, 2016

I am certainly grateful and happy that the entire family was able to gather together for Thanksgiving, since it's been quite awhile. The feast was the most scrumptious and delicious as ever, including the plethora of desserts to stuff myself with. I was also very ecstatic to meet my little nephew for the first time.


---
Thursday, November 24, 2016

Happy Thanksgiving! Don't eat too much muhaha and remember....food, folks and fun!

"It's Thanksgiving"....."Yeah, but to me it's Thursday, right?" - Rocky


---
Saturday, November 12, 2016

Food provides not only nourishment but comfort as well, which is why I guess some can buy that extra bag muhaha. I'm a foodie myself, and I'll eat or devour delicious foods. I'm probably already thinking about Thanksgiving, hence the blog. However, there isn't anything more important than emotional nourishment or fulfillment. I've always felt that way about music; whether a person is a musician, an instrumentalist or just a fan of a genre. Music has that property that can take you to another realm or reality. For me, the notes and phrases speak for themselves. I certainly do not need lyrics or words. But songs can just as well affect a person's spirit and emotions depending on the type.

It's been quite mild these days, but still enjoying the foliage until winter arrives. At least there is still some sun here and there.

I have peace and contentment with classical music, kicking ass in WoW, and of course...watching the occasional "Star Trek" marathon when it's on. Every episode...in order. Some advertisements just repeat over and over heh.

"That's the beauty of music. It's up here (the mind), it's here (the heart). They can't take that away...." -The Shawshank Redemption


---
Wednesday, November 09, 2016

I always learn or get something out of watching maestro Lang Lang's master classes, and the eager young pianists from the junior camp are very talented. Certainly, I could not play any of those pieces when I was their age. All of the pieces were familiar in one sense or the other. And in particular, the kids that played the Heroic Polonaise and the Entincelle by Moskowski were played well. If they continue to develop good techniques and practice habits while they are still young, anything is possible and they might have a good future.

I heard about Big Phony's film "Fiction and Other Realities", worth checking out as part of my cache of films to check out that were kickstarted; if they ever become available to VOD.

Keep fighting the fight, continue to speak out against injustices and prejudices, and we'll get through this tragic and unfortunate time. I'm just focusing on what's relevant and interesting to me, nothing else.

I'm absolutely against, or do not share the same beliefs as the company I work for. As for the nature or the type of job, it's in Web Admin capacity and that's all I have to say about that. I'd hate to quit just over that, since I completely stay away from 'opinions' and 'ideologies'.


---
Wednesday, October 26, 2016

"It's Here" muhaha. The "Fresh Off The Boat" Halloween episode was pretty hilarious, and so is the notion that there are quite a few who still don't know who Judge Lance Ito is or was. Somebody better remind them of two letters heh. The competition is stiff between "Dr. Ken" and "FOTB" in terms of holiday episode hilarity.

I plan to record and upload the final piece of the year sometime next week or so. I'll mention the piece when it is done. Speaking of pieces, the three epic pieces of: Liszt's Danse Macabre, Reminiscence de Don Juan, and Schubert's Wanderer Fantasy. It's been awhile, but I think I'm becoming more comfortable them and up to tempo. More thoughts on my classical repertoire blog at another time.


---
Sunday, October 23, 2016

Although it's been raining here and there (with the onset of the rainy season with the coming of winter. Not looking forward to that), at least there's been some sun to go out and get some exercise. The cooler air is easier on the lungs in a way, and so able to do jog 3 miles and counting.

Happy 25th for CAPE - Coalition of Asian Pacifics in Entertainment - as they are holding an anniversary celebration. I've been an advocate for Asian-American / Asian rights and visibility in all industries and areas of life. It's good to see a bit more inclusion of Asians in films and such (in particular the men), but there is still a ways to go (I might eventually have to put up a web page for that). Discrimination and prejudice is still prevalent against Asians, which I think won't ever go away but we can minimize the bullshit by letting our voices be heard. Also, it'd be nice to see more leads in that industry but that'll take more time. Nonetheless, I'll usually support or watch a film that does give a major role to an Asian-American. And definitely we appreciate and thank all that do support the cause. I've always believed that it's better to expend your energy and time to empower one another, and showcase or focus on our talents and positive qualities rather than wasting away on negative ninnies. And that also means supporting each other financially, or through views.

I've watched "Amadeus" again a few nights ago not just for the story, but also Neville's dynamic conducting on the soundtrack of the famous composer's music. Rest in peace. It's always worth watching just for that.

Who would have thought "Harold & Kumar" campaigning together muhaha.


---
Friday, October 14, 2016

It seems as if we are in for a whopper of a storm this weekend, with a deluge of heavy rain and wind; perhaps most similar to tropical storm conditions. The winds were heavy very early in the morning, I usually would have trouble falling asleep from the sounds. I'm just crossing my fingers that it'll be alright, and not too severe. Nonetheless, the utility companies have to be ready and prepared. Rainy season is almost upon us, and it has been a pleasant Summer and Autumn so far. I'm glad we went out as much as could when the weather was nice and warm. But usually, it's always not enough.

I have updated my Classical Piano blog (link to the webpage on the side), and I finally vent or explain my thoughts or feelings on why I quit or stopped the piano long time ago.


---
Wednesday, October 12, 2016

Liszt's transcription of Saint-Saen's "Danse Macabre" has that Halloween atmosphere to it, so it's most appropriate to play it (or practice it heh) throughout the month. It's been awhile, so the thought did not really occur to me to do another rendition or recording of it until it was ready. However, there'll be one or two more pieces before the year's out. I'm enjoying the piece as well as a few others at the moment.

I missed the season premiere of "Fresh Off The Boat" in Taiwan, but can always catch the reruns on demand (at least caught "Dr .Ken" premiere). Meanwhile, I'm glad there's still a "Star Trek" marathon to turn to currently, and every now and then (perhaps an update on the Star Trek fan page blog).

Fall foliage is the reason why Autumn is my favorite season. When it comes to Northwest region, only spruce and pine trees come to mind. Who would have thought this (at Snow Lake Trail):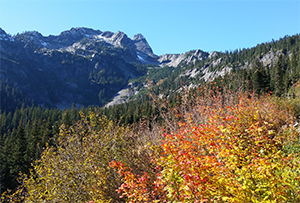 There are quite a few pictures to upload from the various hikes we went on, and perhaps I should upload a new photo album web page. Sometimes, the most difficult and intense situations can be the most rewarding. Such was the hike and/or situation at Mailbox Peak. Mt. Pilchuk was also a tough one. I'm sure there are still quite a few nice hikes and climbs out there just waiting to be explored and hiked on; good cardio too. The rainy season is heading our way, so it would be advantageous to go on them as much as possible whenever there is time.

Long live Tobius Park! muhaha.


---
Saturday, October 08, 2016

I finally got around to recording and uploading two pieces, a Scriabin Etude and a Debussy piece. More thoughts to come on my Classical Repertoire blog. As for the third and/or fourth piece (if I have time), that's yet to come! I've been saving that for the finale. I've had some good practices (although they were few and far between), and I felt that I was ready. Anyway, it's true that music flows naturally when one is relaxed. Expressiveness is unique and necessary in some ways, and I think a piece would be dull without it.

I've made a renewed commitment and determination in my life. Relationships can't grow without effort on both parts, and I certainly haven't done my part unfortunately. As a result, there's been conflict and quite a few close calls in the past months. Without going into any details, that's all I have to say about that. But I'm realizing that I love her more than ever, but I've usually have had trouble with words and expression. I haven't made dramatic changes in my life, but I'm grateful that I've been led on the right path so far. It's up to me to stay on it.

With all that's been going on, perhaps it's time to trade in for a newer car. That's something I've been considering.

"Dr. Ken" started off their new season strong, now it's "FOTB" time.


---
Sunday, October 02, 2016

Just when I thought I've been on a difficult hike, I believe Friday topped it. The trail was a 2.5 miles of steep ascension. I had to stop quite often for ten or fifteen seconds just for a breather. And then it was 4.5 miles on the new trail, but we were in a hurry to make it before the parking gates closed. Despite the lingering soreness, it was quite the workout. I don't have any doubt that there are similar trails to this, but difficulty levels beyond this is probably scaling or climbing glaciers and vertical boulders.

It is the season for horror movies, haunted houses and Fear Fest. I say that I'd go to a haunted place every season, but I never do. Anyway, who knows.

I don't really play Liszt's "Danse Macabre" transcription often, so I played it again the other night; I had to re-learn it. It is quite a technically difficult piece as Liszt pieces are. But for this season, it is certainly appropriate for the seasonal atmosphere and mood.

I'll have three pieces to record and upload (it was going to be four), but hopefully it'll be within the next two weeks or so.


---
Sunday, September 25, 2016

I don't think we can say for sure that an area is really safe or secure to live in. There was an incident at a mall further north, and my car was broken into just a few days ago. And I hear that a 'gangsta' Asian lady defended herself from a possible home invasion / robbery. I believe in self-defense and the right to protect oneself when somebody's life is at risk or in danger. However, it is controversial to say the least how far a victim should go. I don't think she should have gone all crazy if at all (to the degree of k-drama mamas, they can be psychos), but I understand the panic in the moment reaction because her life was at stake.

Check out a poignant and funny video here at D-So's Youtube channel: httpss://www.youtube.com/watch?v=9kJ-Cf-kf3A

You can't let a few bad apples spoil a bunch. Unfortunately, stereotypes do that. While there are those that are more prone to violence and crime, we should not let fear and paranoia control our lives.

"Today you puck with the wrong guy dumb guy"...."Sha-Taaaa!!" muhaha


---
Thursday, September 08, 2016

I was reeling from the effects of a full buffet yesterday, but it was quite the delicious eats though. It's been awhile, but I filled the plates with carbs, calories and heavy food without much regard to portioning. I never felt that full before, and my stomache sure needed rest. But eating at a buffet is certainly a must experience.

I'll probably never understand why some email accounts charge for their services, but it is what it is. Email should always be for free use, but anyway. It's goodbye to inbox.com as I switched over to other accounts. I have several now for several uses or purposes.

As Beavis & Butt-Head would say, censorship sucks heheh. Is Youtube going down that road? The recent controversy is suggesting it similar to the copyright issue. There is always going to be awful and offensive material or content in today's dreary society. It's simple, you just avoid them at all cost and stick with the ones that are interesting and amusing. For me, I just continue to support and watch only Youtubers that I'm subscribed to.

"The Outer Limits" or "The Twilight Zone"? I recently began watching 'The Outer Limits', although thinking before it was a Twilight Zone rip-off. Despite that, "The Outer Limits" does have more stories and morality tales for those that have watched the same Twilight Zone episodes year after year. With the 50th anniversary of "Star Trek", we're ready for a marathon.

I heard about John Cho's new projects in a movie and a possible TV show. Might look into that more to check them out.

"Candy is dandy, but liquor is quicker" - Willy Wonka and the Chocolate Factory


---
Sunday, September 04, 2016

Since the arrival of "Legion", I've been playing whenever I can but certainly not as much as before. Thoughts on the "Legion" page.

With the summer winding down, I'm glad we were able to hike and jog as often as we did. Of course, we could have done more. But as long as the weather is nice and holds up, there are still a quite a few places to visit.

I'm not sure when I'll be recording and uploading the new pieces, but I plan to at least within the next month or so.

I don't think much of reality shows (all of them are scripted anyway), but when something unexpected happens and a life is taken away, it just goes to show how insane and inane life's unpredictability can be. Such is the case with Ice Road Truckers as a recent example. And what is up with Dual Survival? I stopped watching it two seasons ago since they can't make up their minds on what hosts to keep.

Anyway, the Season 2 premiere of "FOTB" and "Dr.Ken" is something to look forward to.


---
Monday, August 22, 2016

It wasn't nearly as scorching as in other areas the past ten days, but hot enough to try to get some relief somewhere. We went to a lake for a picnic and took a dip in the water. It wasn't ice cold, but still refreshing enough to soak in the water. I'd prefer going out to a river, but getting to them can be quite the drive.

I probably don't hike enough, but the four mile hike up Mt. Si was the toughest so far. It's a gradual climb, with some steep areas. For such an excursion, certainly it's imperative to replenish oneself with calories before going on something like that.

Only a handful of days left before "Legion" arrives.


---
Friday, August 12, 2016

I plan on two more video recordings (two more pieces) at least. As to what the pieces are, you'll just have to wait heh.

I'm glad that there was an opportunity to go camping at least once this summer, since it's been awhile. I'll usually feel compelled to take a dip in the river, albeit ice cold but clear and clean. On a hot day, why not. I usually have reservations about overnights since the previous outings were pretty damn cold, but fortunately it was not the case this time around. It felt comfortable sleeping under the stars next to the campfire.

I've seen and reviewed "Star Trek Beyond", next is "Seoul Searching"; whenever that is available on VOD. New seasons announced for "FOTB" and "Dr.Ken"!


---
Wednesday, July 27, 2016

I wanted to find out what all the craze was about with Pokemon Go, so I downloaded it and began catching 'em. It's my first mobile app game, as I'm more of a PC gamer than either a console or mobile. What's next, candy crush? muhaha. Speaking of Pokemon Go, the player or individual has to be responsible for their actions not the game. I've heard of stories of accidents and whatnot, it's tragic for sure. Just as tragic as all the senseless violence in the world. Am I going to continue with Pokemon? I'm not sure, but I'm not really as fanatical about it as some are.

I really believe that when it comes to learning an instrument such as the piano, an instructor should act as a guide and not a dictator. Lessons should be in a supportive and fun environment where the student has the motivation and passion to learn. I think maestro Lang Lang's Piano Method is exactly that; it guides and teaches students in a way that's fun and conducive to learning.

If I were to ask the famous composer, Wolfgang Amadeus Mozart: Among your repertoire, what piece (concerto, opera, sonata or other) means the most to you or that you liked composing the most? And of course, do you think you were really poisoned by your 'jealous' rival?


---
Sunday, July 10, 2016

It was my first time trying festival or carnival type food and delicacies yesterday. In particular, desserts. I've seen them on Youtube, but when the opportunity presented itself this weekend I had to check it out. Festivals are cool, they exist to bring retailers and other businesses to the public rather than through advertisements which don't necessarily reach audiences or don't necessarily work either. Carnivals are a bit different, they have amusement park style rides as well as food. Thus, I tried my first deep fried twinkie. Delicious, but loads of calories and sugar. I think it's a once-in-awhile dessert for sure, considering I'm a snack junkie muhaha.

Since I've been getting my cardio in regularly, I don't think I'll gain back my weight. However, I did rest up yesterday to digest all that.

My next recording or video upload won't be anytime soon, and it won't be Mendelssohn either. I'm not sure which piece it is, but probably some newer ones.


---
Tuesday, July 05, 2016

It was a relaxing fourth of July weekend, if not anything spectucular. I tend to get lazy on holidays, just rest and kick some ass gaming; when I should be helping out with the BBQ prep work. Anyway, the BBQ and the local fireworks are what it's about. Didn't get to see a lot of fireworks because we weren't in proximity (and the trees), but we heard a lot going off. Nonetheless, we caught a few here and there.

I've been jogging almost everyday, and setting a goal one step at a time. A lot of the endurance training for me is mental, pushing yourself beyond what you feel you can or can't do. Sometimes if you think you are already tired, your body is going to react that way and quit early. But if a person thinks and feels good, they can surprise themselves and go even further. Of course, you never want to overdo anything that could harm your body. But a person can never get in shape or in proper conditioning without some kind of mental and physical discipline.

I'm glad that "Seoul Searching" is getting a widespread distribution across the country in theaters, if not for limited time. That, and "Star Trek Beyond" are films I plan to watch at some point.

What is the world coming to when an elderly Asian woman gets tackled by police. I respect the police, and they are necessary. It's unfortunate a few rotten apples have to spoil a bunch. Nonetheless, we have to stop making excuses and take responsibility for our own actions; including myself heh (as my wife might know).


---
Wednesday, June 29, 2016

It's been awhile since I sang along with parodies. I used to be into parodies, but I sort of lost interest over time. Still, nostalgia is where it's at for some good ole laughs on occasion. There are some creative, hilarious ones on Youtube. And I'm sure more can be found.

I'm content with my website template for now, as it gives me creative control of what goes where and what content. Sure, I've never used any dynamic coding for interactive purposes but that's never been the point. Unless I'm outgoing as far as outreaching or socializing is concerned, I'm not sure if that'll ever change. Anyway, It's still possible that I'll eventually decide to upgrade to the modern design that is out there. Once "Legion" arrives, I'll have to put up that WoW page.

Remember, folks. Mark your calendars and schedule a check-up with "Dr. Ken", as the second season starts on Sept. 23. I'm also looking forward to another season of "FOTB" and "Huang's World."


---
Wednesday, June 22, 2016

It's been relatively mild and cool, not as hot as the previous summer. Still, there's a few months left. At least I'm gettin' the jogging in and sweatin' out the toxins.

It's kind of crazy to think how an actor can pass away suddenly after filming or during filming (when Fast & Furious series lost Paul Walker, and I'm sure others in the past). Most recently, "Star Trek Beyond" lost Anton Yelchin. Don't know much about the actor or anything at all, but I have to believe John Cho's tweets about the guy. I'll most likely watch "Star Trek Beyond" in theaters, which has certainly been awhile.

I don't keep up with all the violence and tragedies that happen in today's society, but some of them are overwhelming enough to find out through other's social media. At the most pessimistic appraisal, it does feel like things are getting worse than better for humanity. But I think more realistically, strides have been made if not enough. A person's life is valuable no matter who they are. And that person should feel the same about themselves, and not let anyone say otherwise. Sometimes, realizations or epiphanies aren't made until something unfortunate or tragic happens. Life is short, we do have to live life to the fullest and appreciate what we have.


---
Friday, June 10, 2016

I've been getting some cardio in recently, as in the last month or so. Either a brisk walk a mile or two and/or some jogging at a park or some trails, it's been worthwhile. I'll be trying to keep it up, as long as the weather is nice and sunny. But it's been easier on my body and lungs when it's cool and breezy. After suffering through some hot weather, it feels nice to go back down to comfortable, cool temperatures. I thought we'd have another scorcher as the previous summer. Anything is possible. Still, a visit to the water park and other activities such as camping is a must at some point weather permitting.

Since my most recent video upload (although I thought about a few more Mendelssohn pieces), I haven't gotten around to new repertoire but when I can get a practice in I can. The priority now is to see if I can be outdoors more when weather is nice, become more fit, and curb my cravings for snacks and scrumptious meals. I've already shed 5 lbs, which I guess is decent.


---
Sunday, May 15, 2016

I certainly enjoy and appreciate good meals and eating delicious foods. But actually experiencing preparing the meals is something different, and you get a more appreciative sense of what goes into it when you actually do it. Eating is the easy part, preparing or cooking is not unless you enjoy that. I particularly don't, but I shouldn't be giving my spouse grief over meals or food. As honest as I should be, I also realize that I have to be more diplomatic and not so harsh as well. Gratitude and humility goes a long way, something I have to be more of since I'm particularly picky about certain foods. But overall, I couldn't be happier with the meals that I've had so far.

Sundays have been usually brunch or pancake days, and we take turns preparing a full brunch meal with pancakes, eggs and other sides. I'm not sure if I can make pancakes completely on my own yet. Just as we can appreciate food when we're hungry, likewise can be said about temperature or weather. We can appreciate sunny, dry days when it's frequently cold and wet. Or vice versa.

I'm relieved that there'll be another season of "Dr. Ken". I thought the show was hilarious (in particular the final two episodes of the season), perhaps a bit quirky. I could only hope that they'll bring back 'Run-KMC' again heh. Now there's both the new seasons of "FOTB" and "Dr. Ken" to look forward to.

Talk about Nuoc Mam Style or Byuntae Style, it's time to get yer BgA-Style on. One thing is for sure, I recommend taking Korean lessons from D-Choi muhaha.

When "Legion" arrives, I guess one thing to look forward to are the large ass dps numbers heh.


---
Friday, April 29, 2016

There are quite a few sayings and phrases that ring true when it comes to music, and certainly it is 'the universal language of mankind'. In what can't be understood or often stereotyped in terms of conventional language and cultural barriers, classical or instrumental music is a form of expression that could be understood more easily to some. That is why it is important to develop a diverse repertoire to experience and understand music of all kinds, because it is a form of language. So I have been a bit busy these days, so I don't know when the next upload is.

I heard about "Huang's World", and I gotta check it out again. It's as real, natural and uncensored as it can get heh. Props to Eddie Huang, who's "Fresh Off The Boat" autobiography prompted a comedy series.

Sometimes, it is not as clear cut in identifying scam or corrupt businesses just as it is not easy to identify which sites are safe to navigate and download products without having to worrying about malware. In the end, it is important for the consumer to protect themselves from the devious practices of some scammers; just as they would in any cc theft situations. A good, legitimate business would actually care about its customers and go out of its way to resolve situations rather stealing their money. Anyway, consumers live and learn because this is the digital age we live in.

Nostalgic song of the day: "1999". I heard the singer od'ed on substance abuse. In that case, what's with the sympathy other than his legacy of funky songs.


---
Saturday, April 16, 2016

There were two more Mendelssohn pieces I had planned to record and upload with the other ones, but didn't have time. I'll probably get to them eventually. The Chopin Nocturnes are melodic and intricate, and they are some of my favorite Chopin pieces. More thoughts on my classical repertoire blog at another time. I've had some productive and smooth practice sessions, consisting of various repertoire such as four Schubert Impromptus and Mozart Sonatas. I'm still in search of new repertoire and composers I haven't tackled yet, perhaps modern or contemporary pieces. But there is no doubt that my main repertoire is from the classical/romantic periods, because I think a lot of contemporary pieces derive inspiration from them. But when it comes to composers and pieces from different and diverse cultures (such as Tan Dun) not as known, the sounds are certainly unique and derivative of the culture. Either way, music is internal and emotive. The first step is to learn and master the notes. Next, let the notes be your guide and instinctively play or perform the piece with the notes and melody in mind without trying or thinking too much. Often times, I used to find that a stumbling block before realizing to let the music just flow. With some practice, it eventually becomes second nature or natural.

Despite eating scrumptious and delicious food recently, I still have to remind myself to exercise and get out when it's sunny or the weather is nice. And it seems that a lot are beginning to do so. I'm still trying to keep up with my jumproping and hooping, as well getting in a hike or two. I'm looking forward to some hiking or camping trips eventually as I mentioned.

Randall Park, Danny Cho and Peter Jae as guest appearances on the recent "Dr. Ken" episode. Oh yeah, 'Run KMC' forever muhahaha. Woot! Here's an interview with Randall Park and Ken Jeong:



https://www.tvinsider.com/article/82506/brotherly-love-ken-jeong-and-randall-park-swap-stories-as-they-swap-shows




---
Tuesday, April 05, 2016

I've been exercising a bit, doing some jump-roping sets of a hundred and shooting some hoops. That's probably as much cardio I'll get this year other than hiking heh. I might have enough stamina now to jog or run a bit, but I'll still get wiped out after a few minutes; which means I'm still out of shape. But fortunately, it's getting there. Fortunately, it hasn't rained much and it'll get sunnier and warmer. By then, definitely plans on more hiking and some camping.

Yao Ming in the Hall of Fame. Woot! There's already an entry in my Jeremy Lin fan page for more thoughts. But again, there has never been a player at his height (7'6") that had such extraordinary finesse and skillset. The Hall of Fame is well-deserved. He met with Jeremy Lin and shook hands, towering over Lin. He met with Maestro Lang Lang and compared hands. Lang Lang could already cover more than an octave on a piano with relative comfort (12th), but exclaimed that Yao could probably cover two or three octaves. For those not in the know, an octave is the distance that covers eight notes; probably the easiest kind of chord to play.

Speaking of which, a lot of the most technically difficult pieces (from Liszt or Rachmaninoff) require reaches that span several octaves or so, which is why they are difficult to play well. I learned my lesson to tackle something I wouldn't be able to reach (11th at the most).


---
Saturday, March 12, 2016

I've been a bit busy recently, still acclimating myself to new responsibilities and such. I guess it goes without saying that how much I put in is just as important as how much I can get out of it. I've been mostly home-bound, but made use of the time besides work to practice and play some repertoire. That, and going for some achievements in the gaming scene. I haven't really updated that blog much, but I'll get to it.

It also has been quite rainy and windy recently, almost as if it's winter all over again. That certainly has been a contributing factor to the 'I don't feel like going out but just eating' kind of mood heh. But anyway, it's not easy to exercise indoors when there's the computer around. But as the seasons pass and summer approaches, it'll become more clear and dry I guess. Then I won't have excuses not to go out, otherwise I suppose that's what they define as lazy.

I'll be uploading only a few Mendelssohn pieces, although I had planned on doing the entire opus or "Songs Without Words" collection. They were considered as somewhat trite and uninspiring pieces even from the composer himself, but I can find certain inspiration and melodies from them.


---
Sunday, March 06, 2016

The season is winding down for "Fresh Off The Boat" and "Dr. Ken", both of which have been refreshingly delightful this season. With quirky characters and humorous dialogue and stories, I'm already looking forward to next season. And get yer ass up to watch the new K-Town film when it arrives!

The classical music world lost Maestro Nikolaus Harnoncourt, who recently collaborated with Maestro Lang Lang on a Mozart album. I haven't heard much of Harnoncourt's conducting except a few Symphonies, but he's as well-known a conductor in the classical music world as others whom Lang Lang considers as mentors and great conductors. I guess a lot of classical conductors seem to be unique and temperamental in their ways, and at the same time wild and subtle. Some are interesting, others not as much. I have to give more a listen, whether the music is as appealing or not.

With that said, on cue: Mozart's Requiem Mass - Lacrimosa.


---
Wednesday, March 02, 2016

Although the weather is warming up and winter is coming to an end, there are still lingering rainstorms and whatnot. It can spoil a day when there are plans to go out and enjoy a hike or going on an outing, but it is what it is. It does give me another reason to play or practice some repertoire. Either that, or computer gaming.

It's refreshing to find new subscriptions or new talents that could be worthwhile. Youtube content is so vast that it has nearly every type of genre there is for anyone to find. But with every platform there are certainly negatives and pitfalls that come with it. I've always been reluctant to upload on Youtube or try something new, but at least I have this website.

I subscribed to Peter Chun, a young guitarist/singer who seems to have some nice melodies along the lines of Bobby Choy, D-Choi and Goh among others. I'm not as inspired with the lyrics as I am with the music itself. For me, simple, acoustical music is enough and can definitely say a lot.


---
Tuesday, March 01, 2016

There hasn't been much going on, other than getting used to my new responsibilities as well as practicing and playing my repertoire. It's been awhile since we went bowling, my previous high score was about 215. Not exactly pro, but then again I don't really bowl often. I usually get around the mid 100's.

I respect Youtubers who create and develop their own series and vlogs on different platforms without having to conform or become enslaved in what is commonplace and uninspiring or dull. It takes balls and a lot of talent to do that, something which is absent in today's society. Which is why I stick with I enjoy watching, and give support on this web site and Youtube. I don't like to take sides, but sometimes it is necessary. Looking at things objectively without prejudice is something lacking nowadays. Unfortunately, it's something that has existed and it'll continue to exist. We just have to continue to empower ourselves and support one another.

I have no doubt that jealousy drives prejudices and biases, but it's also just the way they are from attention-starving cultures that don't do much.

Now, onward to actually relevant topics for once. I'm not sure if I'll be watching "The Walking Dead" beyond this season. Things are shaping up to be intense, but I'll stick to what I usually watch. So what's better: "Fresh Off The Boat" or "Dr. Ken"? I won't say heh. But, I'm glad they are having cross-over appearances. I'll definitely put up a review for the new K-Town flick once I watch it.


---
Saturday, February 20, 2016

With some new responsibilities for work and becoming familiar with it, I haven't had much time to practice or schedule recording time. However, I did have some two nice practices going through some repertoire. Sometimes, the music comes out more naturally when you don't practice too often. Some of the sessions definitely felt more performance ready than others. I guess I have to be in that state of mind whenever I'm about to record and upload. Relaxing is a different matter, because when it's been awhile it sometimes is that much more difficult. More thoughts on my Classical Repertoire blog soon.

I'm glad that I upgraded my phone and service, and it's about time. I wasn't getting any signal before, but with the change in service and phone it's a bit better. I'm a compulsive and impatient buyer sometimes, but it would be wise to read up on the return policy next time as well as locked phones.

I'll put up a Video Of The Day from my Classical Recordings page on my home page every now and then. In preparation for new Mendelssohn pieces, it's the Scherzo. I'm thinking of recording with the new S5 camera phone, but one thing is for sure. I should upgrade or get another video camera as well. I sort of forgotten about uploading to other platforms and social media for now. I'm probably not going to focus on it, but I know that if I want to expand and find new audience, I'll have to venture into them as reluctant as I have been.

It's been awhile since we've cooked sausages and even s'mores over a fire pit. When the weather becomes warmer and sunnier, we'll have to go camping for sure.

Finally caught up on watching "Fresh Off The Boat" and "Dr. Ken". Funny of the day from an episode of FOTB: "What kind of bees make milk?" "Boo-bees" muhahaha.


---
Sunday, February 07, 2016

I guess there's a first time for everything. I just learned how to make pancakes, but it doesn't mean I'm going to get into cooking. But I realize that I have to try to help out more at least in terms of meal preparation. I just like to eat, but don't we all heh.

I've been mostly watching new Youtube vids or uploads, and they are quite dramatic and humorous. However, there are certain types of videos that are not easy to tell whether it's actually real or scripted to look real. Something can come off as convincingly real or genuine, but the audience finds out that it's actually scripted. Youtube is a viable platform to watch actually worthwhile material as long as you have ad blocker. I've come to enjoy others' vlogs as well. I definitely believe that nothing should stop anyone from continuing to follow what they enjoy doing, following their own path or not. I find that most talents can be found on platforms such as Youtube anyway.

I'm about ready to record a few more classical pieces, but I'm not sure when there'll be time. I sure have to schedule it since the house has a become bit more crowded. For now I guess.

I'm usually on the lookout to listen to new songwriters and musicians, and I heard about Bobby Choy (aka Big Phony) but never got a chance for a close listen. Nice lyrics and soothing melodies. It's cool that he's collaborating with Goh Nakamura to produce his sixth album.


---
Sunday, January 31, 2016

We just returned from a glorious trip to Hawaii, a much-needed reprieve from the everyday routine. And a trip I should have gone on years before for previous family gatherings and vacations. This time, I'm glad that I celebrated it with my family. I don't usually travel long distance, but this year I have to begin doing things that I usually don't or didn't do in the past. Perhaps the next leg would be to travel to Asia again eventually.

To sum it up, I got tanned a bit. And I got seasick heh. We went snorkeling after going on a boat ride, but despite the swells and consuming some seawater (as a novice snorkeler usually does), it was enjoyable. We didn't see any whales but did see some dolphins which were cool. The beaches here were beautiful, and got to snorkel some more on the eastside near some shallow reefs; where there were some fishes to swim with despite a bit of murkiness. All in all, a lot of activities to do in so little time. Things in Hawaii are quite pricey, but some of them are worth it. Certainly next time, I have to try hiking on a remote isle or find some waterfall tucked away. Certainly, camp out near the observatory a top the mountain and observe the night sky on a clear night.

Besides waiting for the second half of "TWD" to begin, it's time to catch up on "Dr. Ken" and "FOTB".

Here are some pics from the trip: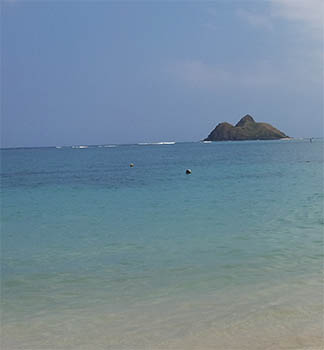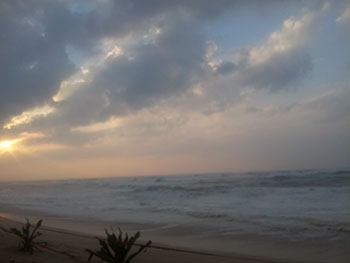 ---
Wednesday, January 20, 2016

When it comes to repertoire, classical compositions have different flavor and uniqueness that appeal to various musicans or instrumentalists. As a pianist, I certainly try to be objective as I can to everything. But one thing is for sure, there are pieces for me that are more inspirational / appealing to learn and play as opposed to popularity; whether it's the melody, theme or difficulty. For me, it has to be the melodic theme combined with rhythm. I'm not as focused on difficult pieces as much anymore, but pieces that either tell a story or has a nice, emotional element to it that one can relate to. I don't believe in learning or playing a piece out of obligation or because it's popular, because most of the time the end result won't sound right. It's a nice feeling to be able to get on any piano and play or perform.

I haven't logged into my Youtube account in awhile, but finding a whole new batch of videos to watch can be daunting at times. And often, I find that I don't have time to watch them all. So far, I've enjoyed most the videos that I'v watched from my subscription list; which is the point of my account (for the subscriptions; since my recordings are on my personal site). I should have favorited a few more videos from years ago, but I could set up a web page for that on here.

Maestro Lang Lang has been renowned for his repertoire and world-wide concerts, but in film? I heard he contributed to the soundtrack for KFP 3, and met JB.

For new year's, having the entire "The Twilight Zone" marathon from s1 to s5 was quite surprising to say the least. It's usually been very sporadic and the same old episodes, but that seemed like a nice change for once. Unforunately, I was watching the "TWD" marthon.



---
Sunday, January 10, 2016

The new year has begun, and I'll say it again as last year; it'll be over before we know it. Certainly as I get older, I have to really take things more seriously this year in terms of overcoming obstacles that impede progress and living. Get busy living alright. I just returned from a holiday/business trip, the first in years other than taking a road trip. There are always reservations, but it's something I knew I had to face eventually. Otherwise, I'd be stuck permanently. Anyway, it was a learning experience and certainly I definitely have more respect for what's going on and how much work is needed to get things done. I'll have my work cut out for me, so I'll do whatever I can. I said I'll give it a go at least for one year, if all the traveling is alright with me or not.

I had a nice practice progam of Mendelssohn, Schubert, Chopin, and some Mozart and Beethoven the other day. And although I hadn't practiced in a while because of the holidays, it was as if I had. Music is innate and eternal, and it can stay with a musician forever. And once it's released, it just flows from the body to the instrument. Of course, it also depends on the right frame of mind and mood. But with classical and instrumental music, they are usually there. Music is something that should be shared and experienced by the public, so that more can know and understand more about it.

I'm not a morning person nor do I ever wake up about as early as 6:30 am, but I happened to spot a crescent moon and a bright object below it while waking up at that insane hour just outside of our rental house in Missouri a few days ago. At that early hour, the sun hasn't risen yet. I suspect that it's the planet Venus, one of the inner planets that can usually be seen in the early morning hours because of its proximity to the sun. Perhaps I should set up a celestial web page eventually (since I enjoy the Space Sciences and all things Celestial), but more probable that I should have another photo album of interesting stuff taken. I took the pics with my cam phone. Here are the images below: